[Event Preview] "His Apron Size is XXXL! Heartisan Cooking" (2/17~ JST)

【最新更新】 2023/02/16 (Thu) 11:00
To all of our adventurers!
We are so grateful of your constant support and patronage of Anothereidos R!
A Limited-Time Event Entitled, "His Apron Size is XXXL! Heartisan Cooking," will be Available Starting 2/17 (JST)!
The season of sweeeet romance has arrived!
Sepia's chocolate factories are working at full capacity to match their Valentine's competition!
This year's featured product is…… the slightly risky "HYPER Delicious Chocolate!"
If you eat some of this stuff, certain body parts get massive!? How are we even allowed to sell this!?
Character quotes in the Interaction Screen have been updated for the Valentines event!
Give gifts to your favorite adventurers and see their reactions!
In this event, your goal will be to collect the Event Stage Clear Bonus Reward "HYPER Delicious Chocolate" that you can then exchange for various item rewards which allow you to view event-special stills (Ex. "Dion's Secret").

Note "HYPER Delicious Chocolate" will be available to obtain until 3/31/2023 (JST) and will remain exchangeable for rewards until 4/7/2023 (JST).
In conjunction with the release of this event, new characters will debut as playable units!
"Hyper Crazy Mad Scientist Nitro" will be available for this limited time!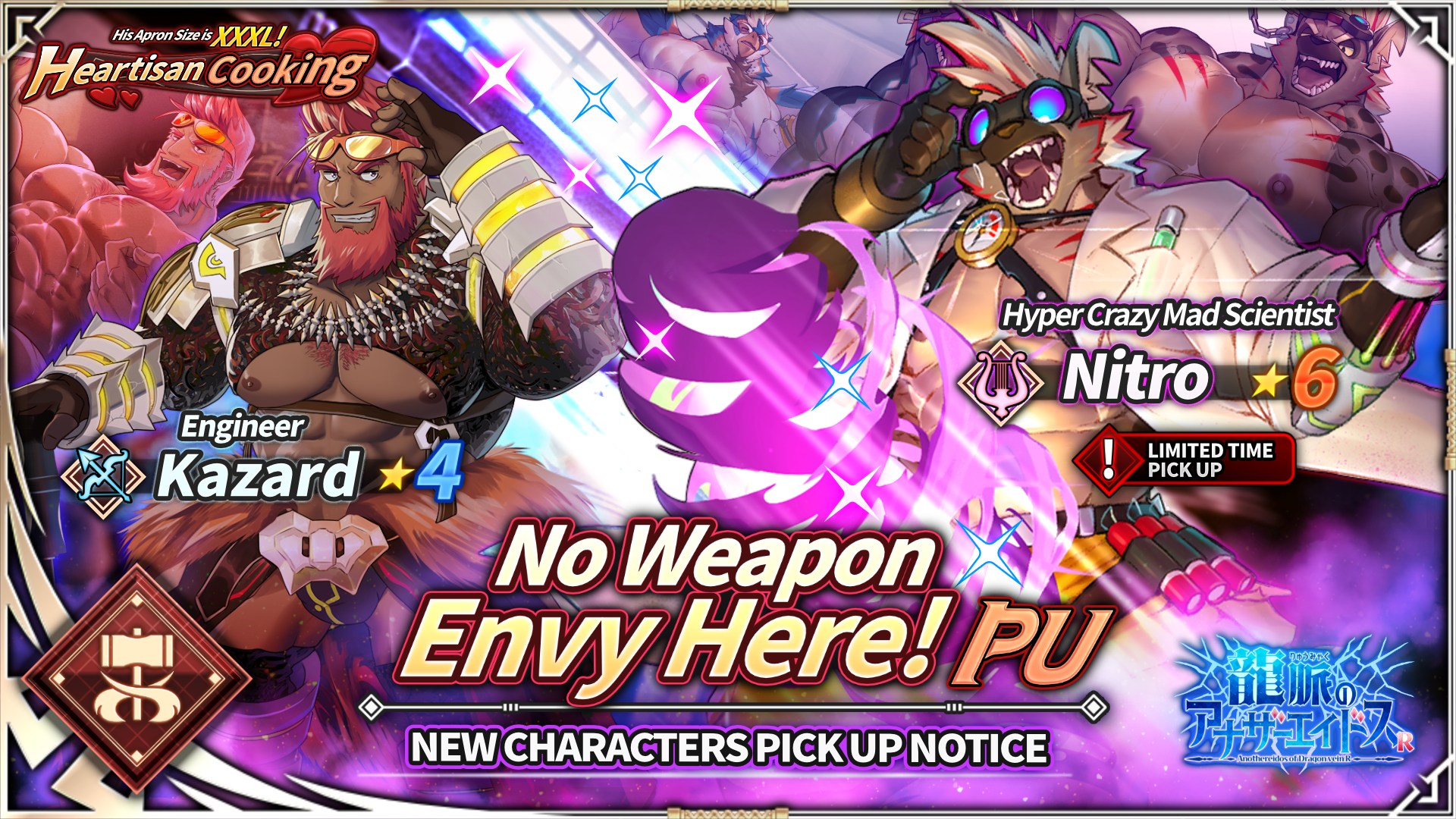 Deepen your bonds with your adventurers! Valentine's Day and White Day Campaign
In addition to the standard login bonus, from February 14 to March 14, 2023 (JST), you will receive "Edgar's Freebie Ticket x1" and "Green Gift Box x10" for each day you log-in! 
※The Valentine's Day and White Day login bonus will be updated at the same time as the regular login bonus (04:00 JST).