Patch Notes (Ver.2.6.9 10/20/2023)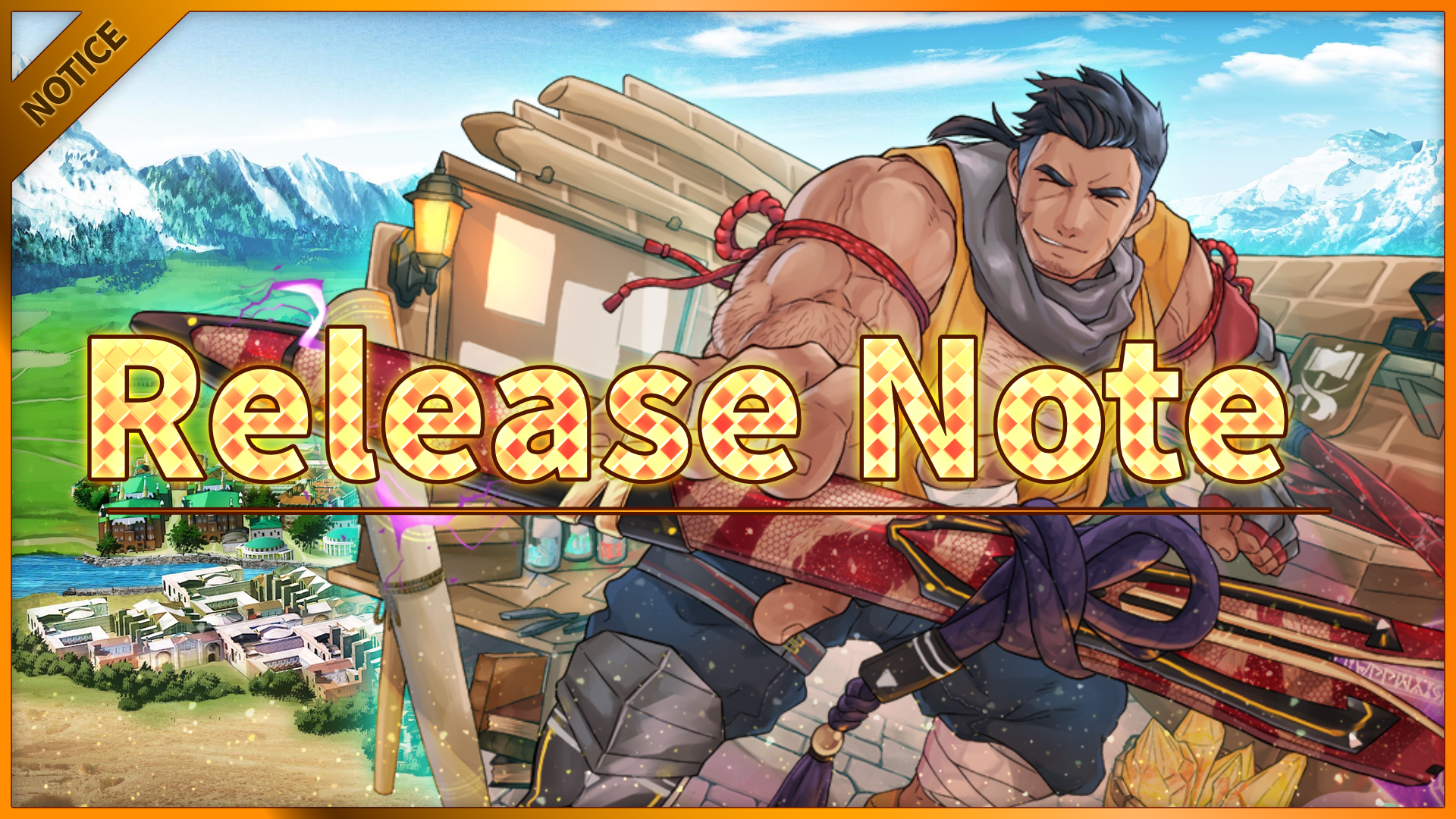 【最新更新】 2023/10/20 (Fri) 17:49
Pick-Up Scouting Event "Set Sail for the Demonic Island of Topdom!" will be available for an extended period until

October 27th, 2023.
■■■New Elements■■■
<Event>
Quests have been added to " Special Report from the Deep Jungles of Topdom Island! Battle of the Beef! Man Against Man!"

Quests beyond BI-36 "

★Desert Island Mixer

" will be implemented in future updates.
The time limit for obtaining "Topdom Mushrooms" has been extended to

October 27th 2023

, and the time limit for using them in The Exchange has been extended to

November 3rd, 2023

.

Revival Event "Day & Night in Pays Blanc" is now live!
<Scouting>
Revival PU Scouting Event "Pays Blanc Is Getting Crazy!" is now live!
<Interaction Screen>
The secret still of  "【Seabreeze-Scented Sea Captain】Bart" has been added.

This still can be unlocked by possessing "【Seabreeze-Scented Sea Captain】Bart " and increasing his Intimacy to 100.
■■■Bug Fixes / Changes■■■
<Boost>
Fixed a bug where values different from the original stats were sometimes displayed in the stats section of the level-up screen.
<Settings>
The screen displayed after pressing the "Return to Title" button in the settings menu has be changed.