Patch Notes (Ver.2.6.7 10/6/2023)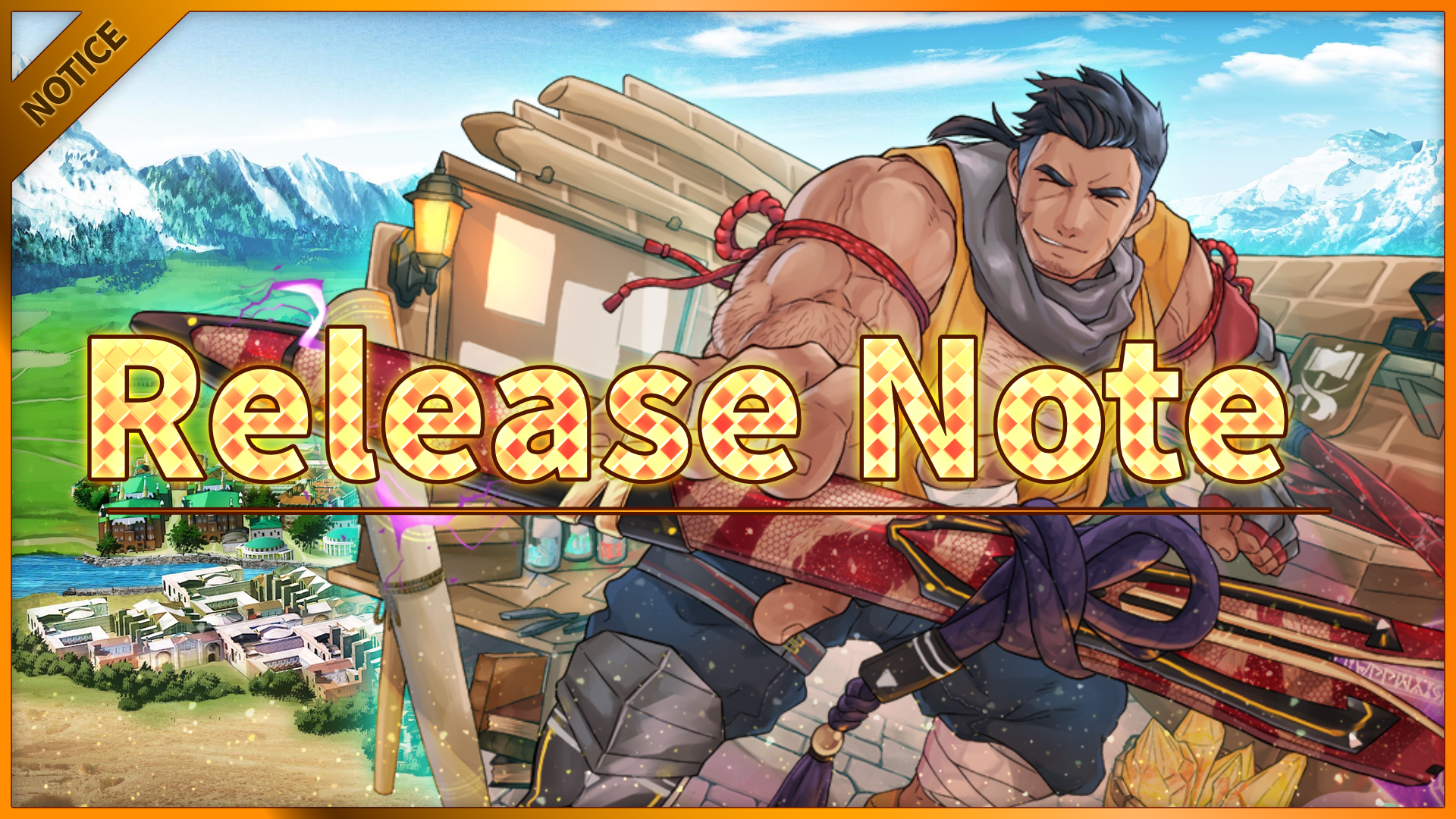 【最新更新】 2023/10/06 (Fri) 17:02
■■■New Elements■■■
<Event>
Quests have been added to " Special Report from the Deep Jungles of Topdom Island! Battle of the Beef! Man Against Man!"

Quests beyond BI-28 "★The Petty King and the Three Spears" will be implemented in future updates.
<New Units>
【The Tyrannical Carnivorous King】Scavand, 【Magnum, Roll Out!】Patty, and 【MIA Spy】Harold have been added!

Take a look at 【Magnum, Roll Out!】Patty's Interaction Screen! The Magnum really is something else~!
<Scouting>
A new pickup event entitled "Talking with Your Body!? A Foreign Twist on Communication! " has begun.
<Shop>
New product " Special Report Pack C" has been added to the shop.

This will be available from this October 6th, 2023 until October 27th, 2023.
<Purchases>
The Invoice Registration Number is now added to all email receipts.
<Battle>
The pixel animation for the Rank Up version of Sol has been updated.
■■■Bug Fixes / Changes■■■
<Notices>
Fixed a bug where notifications would be displayed in a language other than the one selected.
<Battle>
Fixed a bug where parts of the pixel artwork for 【Avenger】Dyne and 【Trailblazing Archdemon】Stalon would not be displayed correctly.