Patch Notes (Ver.2.6.3 9/8/2023)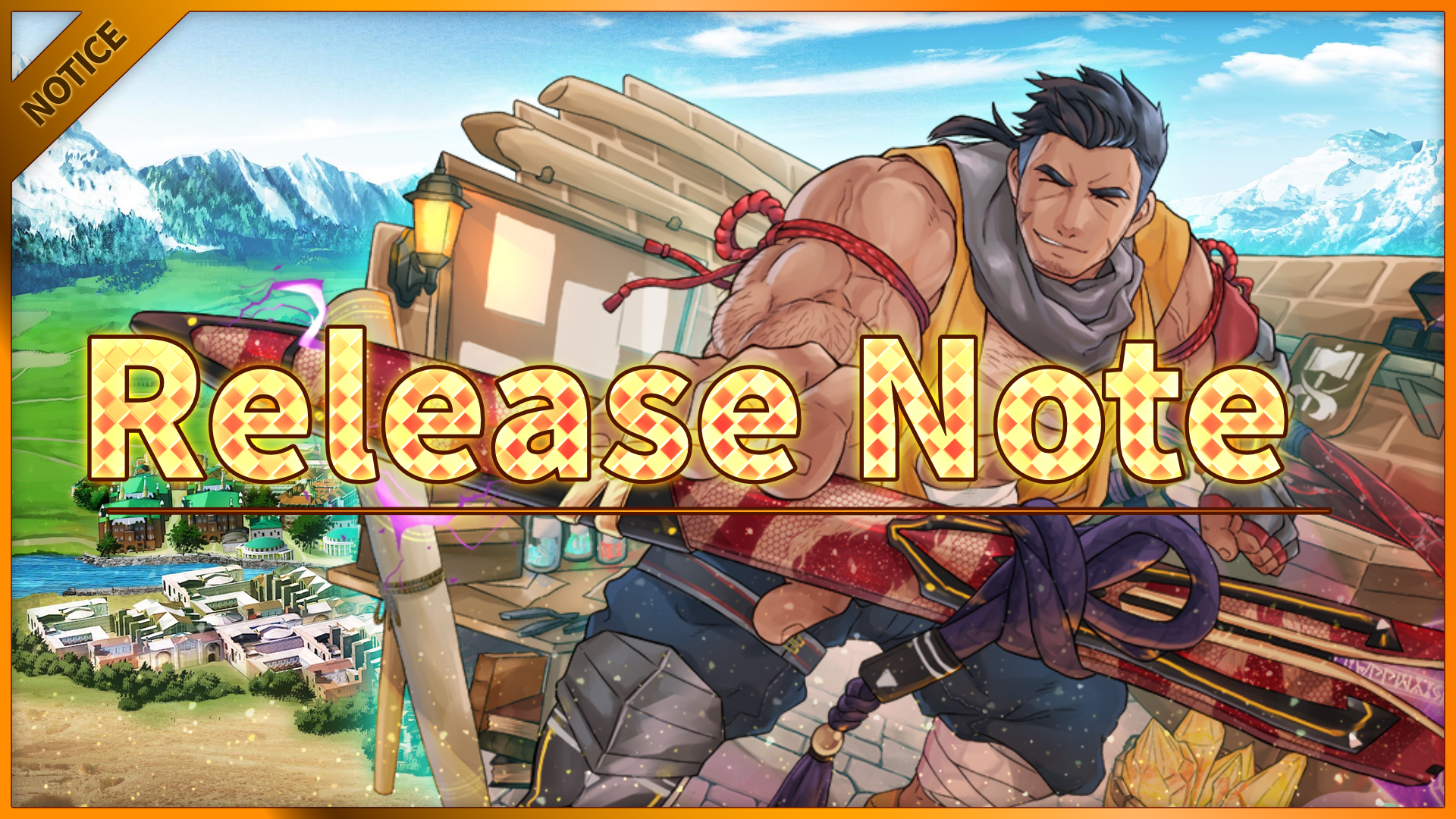 【最新更新】 2023/09/29 (Fri) 09:19
■■■New Elements■■■
<Main Story>
Quests have been added to the Main Story Chapter 5 "Conduit Between Realms"!

Quests beyond 5-36 (Desire of a Trinity Deity) are planned to be added in the future.
<Event>
New Event " Special Report from the Deep Jungles of Topdom Island! Battle of the Beef! Man Against Man!" is now live!

Quests beyond BI-6 "The Missing Spy II" will be implemented in future updates.
<New Units>
【Seabreeze-Scented Sea Captain】Bart and【Petty Shadow King of Topdom】Gaoh have been added!
<Scouting>
A new pickup event entitled "Set Sail for the Demonic Island of Topdom!" has begun.
<Shop>
New product " Special Report Pack A" has been added to the shop.

This will be available from this September 8th, 2023 until October 27th, 2023.
<Interaction Screen>
The still of  "【Enlightened Sphinx】Zacharoff" has been added.

This still can be unlocked by possessing "【Enlightened Sphinx】Zacharoff" and increasing his Intimacy to 100.
■■■Bug Fixes / Changes■■■
<Main Story>
Fixed a bug where different background music than expected was played in 5-35 (Dragoon of the Dawn II).
<Battle>
Fixed a bug where under certain circumstances the HP effect of the skill of "【Enlightened Sphinx】Zacharoff'" would not activate correctly.
Some character illustrations on the Battle Result and Level Up screens have had their positions adjusted.
■■■Regarding Known Bugs■■■
As a result of the update on June 2nd, is necessary to uninstall the application of "Another Eidos of Dragon Vein R" and reinstall it. Please follow the steps listed below.

NB: Depending on your device, the following pop-up may appear. Please tap on "More Information" and then "Install".

We are investigating a bug where some sound effects will not play in some scenes.