Patch Notes (Ver.2.6.2 9/1/2023)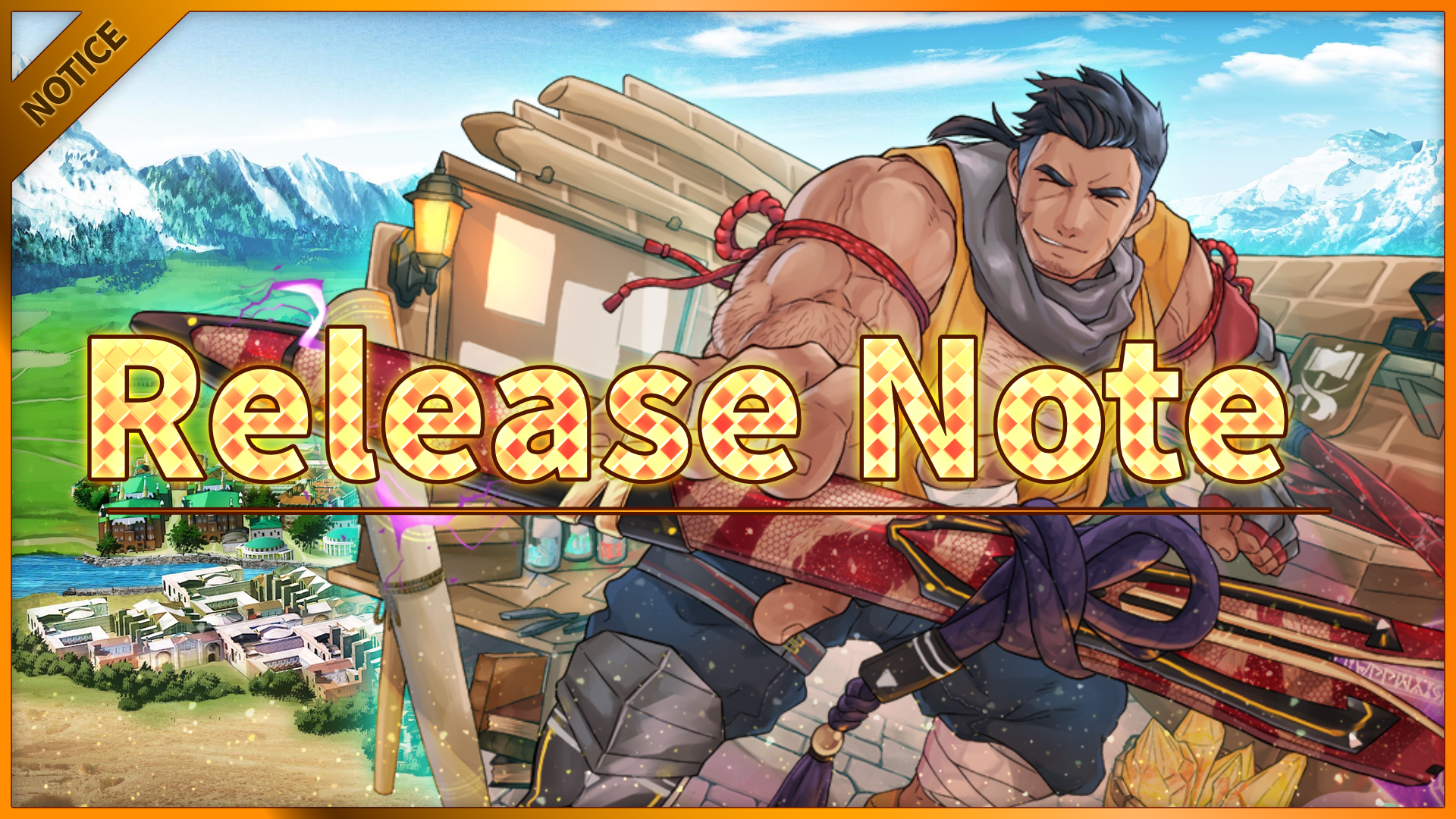 【最新更新】 2023/09/01 (Fri) 17:26
Pick-Up Scouting Event "Clash of Demonic Egos! Devil vs Demon!" will be available for an extended period until

September 15th.

The Revival Pick-Up Scouting Events "VIPs Only! Undercover Darkroom Investigation!" and "Party Till the Break of Dawn! Good Vibrations Tonight!" will end as of this update.
As of this update, "Admission Wristbands" can no longer be exchanged in The Exchange of the Revival Event "Swimsuit-Only Dress Code! Bright Summer Fest! ~You're Invited to Rammy Night Parties Hosted by DJ Azmond!~". Any remaining "Admission Wristbands" will be removed.
■■■New Elements■■■
<Main Story>
Quests have been added to the Main Story Chapter 5 "Conduit Between Realms"!

Quests beyond 5-35 (Dragoon of the Dawn 2) will be implemented in future updates.
<New Units>
"【Dragoon of the Dawn】" has been implemented.
■■■不具合修正・変更■■■
<Interaction Screen>
Fixed a bug where the unlock criteria displayed for certain stills were different from the actual unlock methods.
<Battle>
Fixed a bug where certain allied units could not be withdrawn after being placed on the battlefield.
Fixed a bug where the nature of 【Stellar Bridegroom】Lucifer would not activate properly under certain circumstances.
Fixed a bug where placing Gaia on the battlefield would not decrease the summoning cost for 【Dragon King of the Beginning and End】Barboros.
Fixed a bug where the deploy costs for 【Dragon King of the Beginning and End】Barboros and 【New Form】Barboros would not be dispalyed properly on certain 4-Star Challenge stages.
■■■Regarding Known Bugs■■■
As a result of the update on June 2nd, is necessary to uninstall the application of "Another Eidos of Dragon Vein R" and reinstall it. Please follow the steps listed below.

NB: Depending on your device, the following pop-up may appear. Please tap on "More Information" and then "Install".

We are investigating a bug where some sound effects will not play in some scenes.