Patch Notes (Ver.2.6.1 8/25/2023)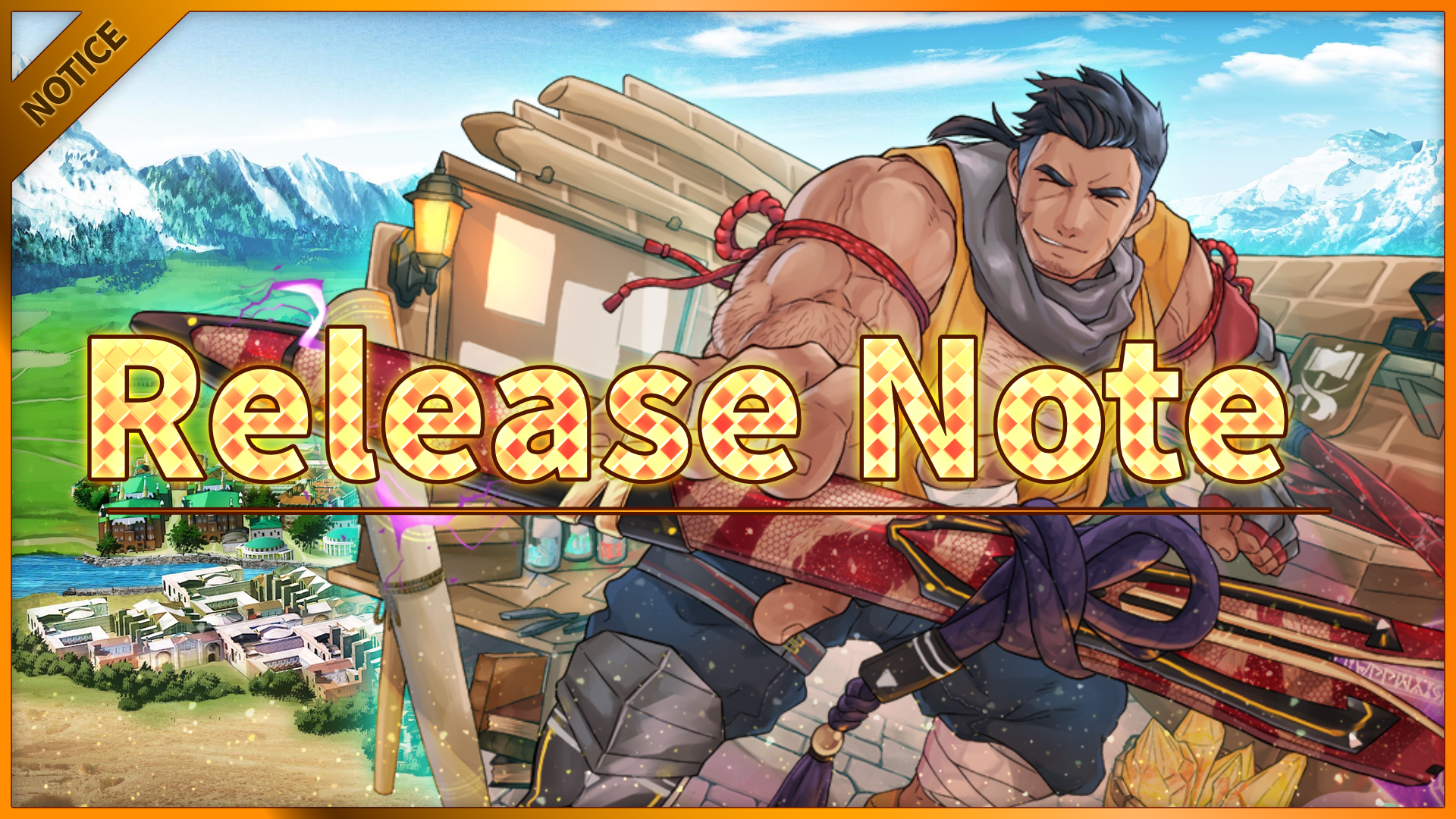 【最新更新】 2023/08/25 (Fri) 17:05
"Admission Wristbands" can no longer be obtained from the quests of the Revival Event " Swimsuit-Only Dress Code! Bright Summer Fest! ~You're Invited to Rammy Night Parties Hosted by DJ Azmond!~"
■■■New Elements■■■
<Main Story>
Quests have been added to the Main Story Chapter 5 "Conduit Between Realms"!

Quests beyond 5-28 (What Is A Sorceror?) will be implemented in future updates.
<Interaction Screen>
The still of

【

Dragon King of the Beginning and the End

】has been added.
■■■Bug Fixes / Changes■■■
<Interaction Screen>
Fixed a bug where, in certain circumstances, skills that trigger upon an allied unit being removed from the battlefield would not activate correctly.
Fixed a bug where Barboros' behavior when transformed would not work correctly.
Fixed a bug where the SP amount required for Hybris' skill would not decrese in proportion to the skill being levelled up.

Fixed a bug where, following the August 18th update, the SP required to activate

【Trailblazing Archdemon】Stalon's skill was incorrect.

The normal and skill attack ranges of 【Arbiter of Kings】Jalam have been adjusted and expanded.
■■■Regarding Known Bugs■■■
As a result of the update on June 2nd, is necessary to uninstall the application of "Another Eidos of Dragon Vein R" and reinstall it. Please follow the steps listed below.

NB: Depending on your device, the following pop-up may appear. Please tap on "More Information" and then "Install".

We are investigating a bug where some sound effects will not play in some scenes.