Patch Notes (Ver.2.5.2 6/16/2023)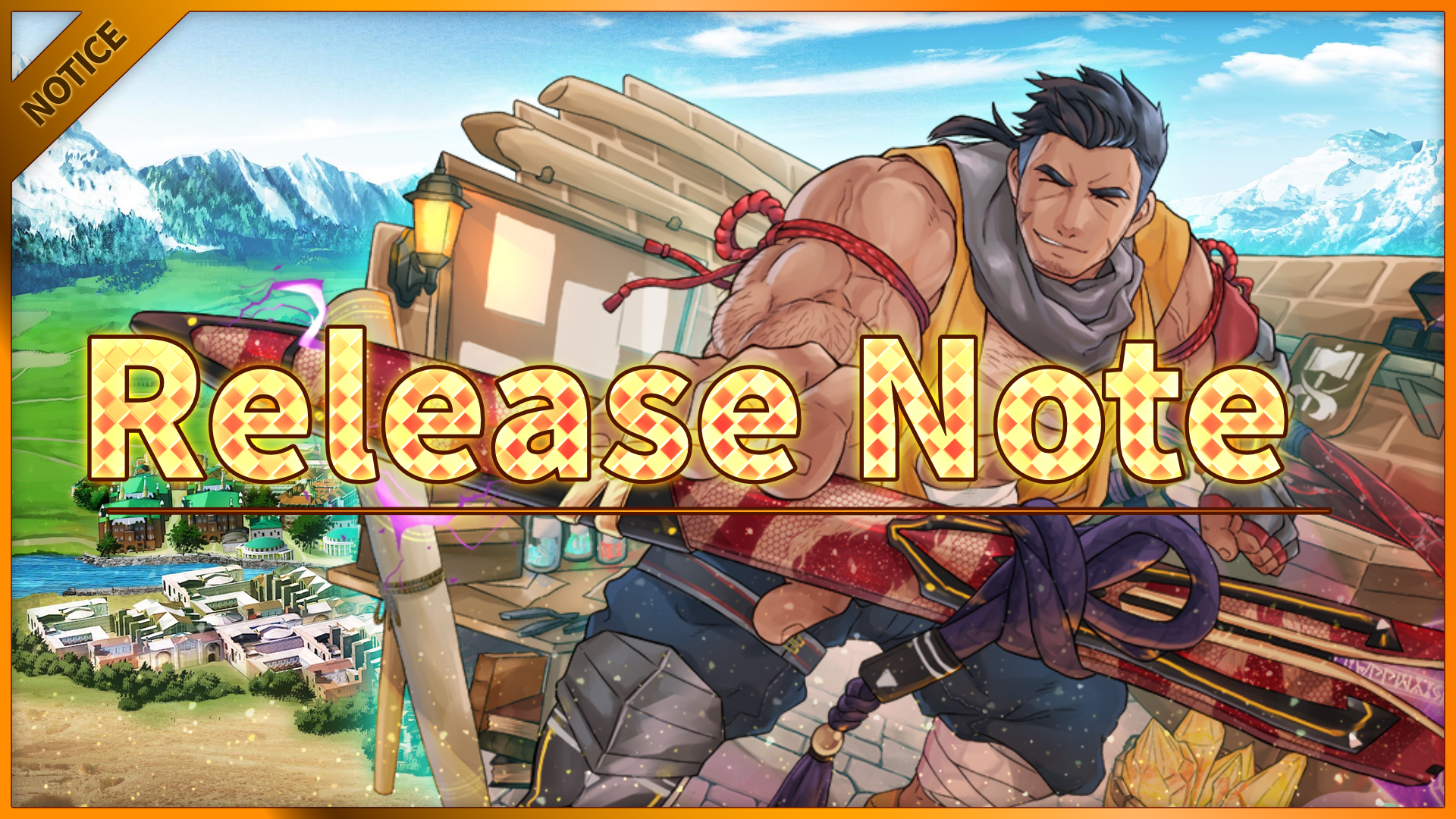 【最新更新】 2023/06/16 (Fri) 15:56
■■■New Elements■■■
<Events>
High-difficulty Quest WB-CH-1 "After-Party" has been added to the event "

Come, All You Grooms-to-Be! Till Death do us Party"

!

This quest can be unlocked by clearing WB-19 "Uncertain Bonds."
<Battles>
The animation for the Rank Up version of Kancrow has been updated.
Some enemy animations have been updated.
<Interaction Screen>
Added "Beelzebub Still#01".
Added "Gamela Still#01".
Added "Folker Still#03".

"Folker Still #03" can be unlocked by possessing "【Master Wedding Planner】Folker" and increasing his Intimacy to 100.
■■■Bug Fixes / Changes■■■
<Shop>
The representation of monetary units on the Shop screen has been changed from "¥" to "JPY".
■■■Regarding Known Bugs■■■
As a result of the update on June 2nd, is necessary to uninstall the application of "Another Eidos of Dragon Vein R" and reinstall it. Please follow the steps listed below.

NB: Depending on your device, the following pop-up may appear. Please tap on "More Information" and then "Install".

We are investigating a bug where some sound effects will not play in some scenes.

As for character "Bond" values, we are still planning to consolidate this into a sum figure for characters with the same name.