Patch Notes (Ver.2.4.1 3/24/2023)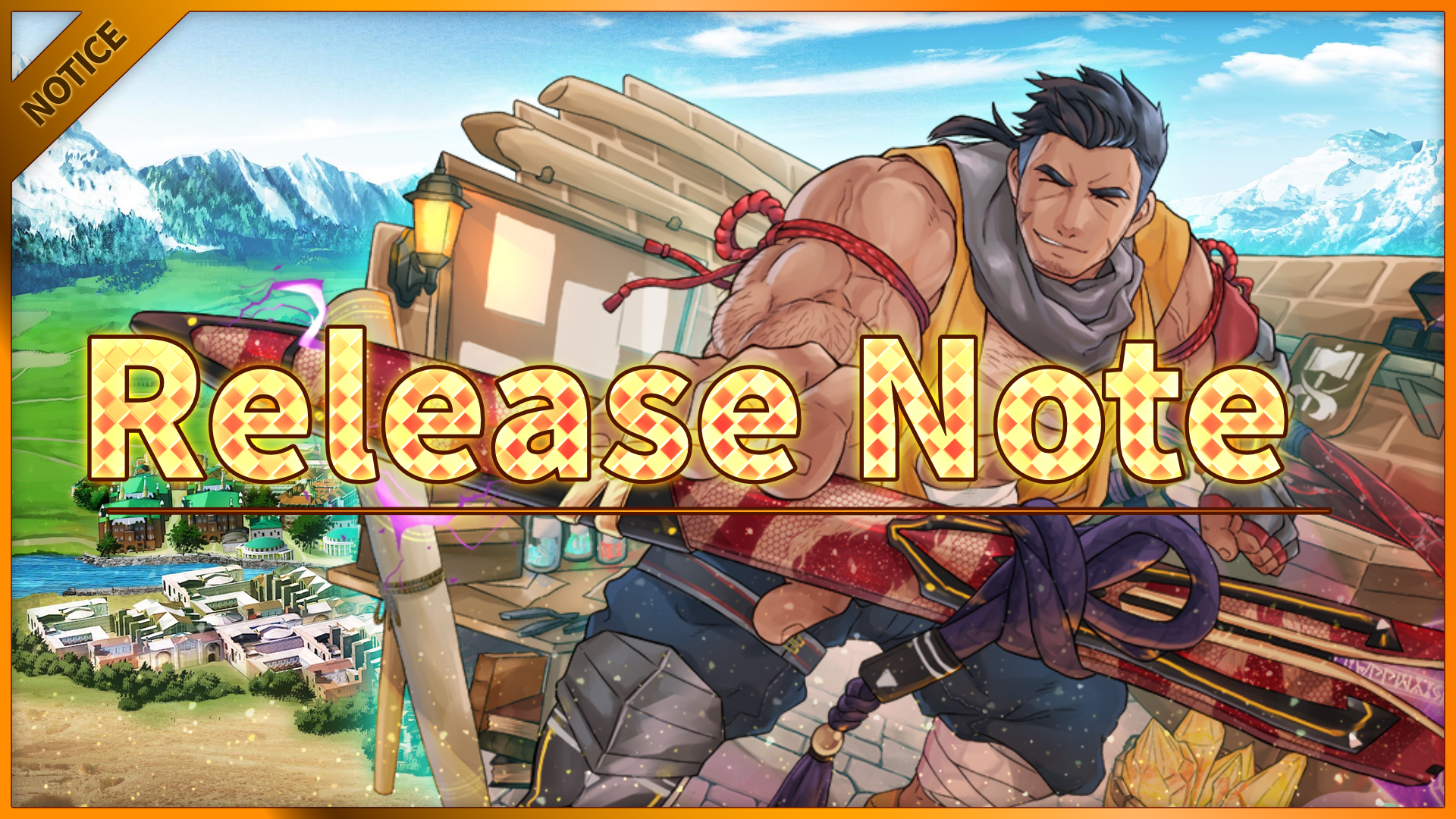 【最新更新】 2023/03/24 (Fri) 16:00
A bug has been confirmed when updating the Habbit Launcher where the update cannot be successfully performed by selecting the URL on the pop-up screen. The update can also be accessed from the following URL. The User ID and password saved in the previous launcher version will be carried over when updating.

https://habxbit.com/download/launcher/HabbitLauncher.apk
PU Scouting Event "No Weapon Envy Here!" will end as of this update.
■■■New Elements■■■
<Main Story>
Quests have been added to the Main Story " Atmos The Dreamer"!

Quests beyond 4-7 (The Mercenary Nation of Surtsey III) will be implemented in future updates.
<New Units>
"Snow Bandit" and "Snow Wolf" have been added.
<Boosting>
The name of each class (such as Vanguard, Fighter) is now displayed in the Boosting screen.
<Scouting>
"Snow Bandit" and "Snow Wolf" are now available from scouting with an "Adventurer Recruitment Flyer".
<Battling>
The animations for the Rank Up versions of "Azmond" and "Bantu" have been updated.
<Interaction Screen>
Added "Atmos Still#01"
Added "Dion Still#01"
Added "Baran Still#01"
Added "Iga Ninja Still#01" (Shared between Red Ninja and Blue Ninja) 
■■■Bug Fixes / Changes■■■
<Battling>
Fixed a bug where some enemies in Chapter 4 of the Main Story "The Sleeping Dragon's Proposal II" appeared at different times than intended.
Fixed a bug where COST would not increase as intended when Baron's skill was activated.
Fixed a bug where some skills related to increasing attack speed were not activating correctly.
The difficulty of some Exploration Quests has been adjusted.
<Interaction Screen>
Fixed a bug where "Sol Still#01" was not available from the update on March 20th.
■■■Regarding Known Bugs■■■
As for character "Bond" values, we are still planning to consolidate this into a sum figure for characters with the same name.
Unable to obtain content (remains under revision).

If you are experiencing this issue, we ask that you clear your cache then reboot.

Update does not proceed from "Preparing Install…" when attempting to update APK files from HabbitLauncher.

It is possible to download the latest game application (client-side) manually from the URL below.