Patch Notes (Ver.2.3.9 3/10/2023)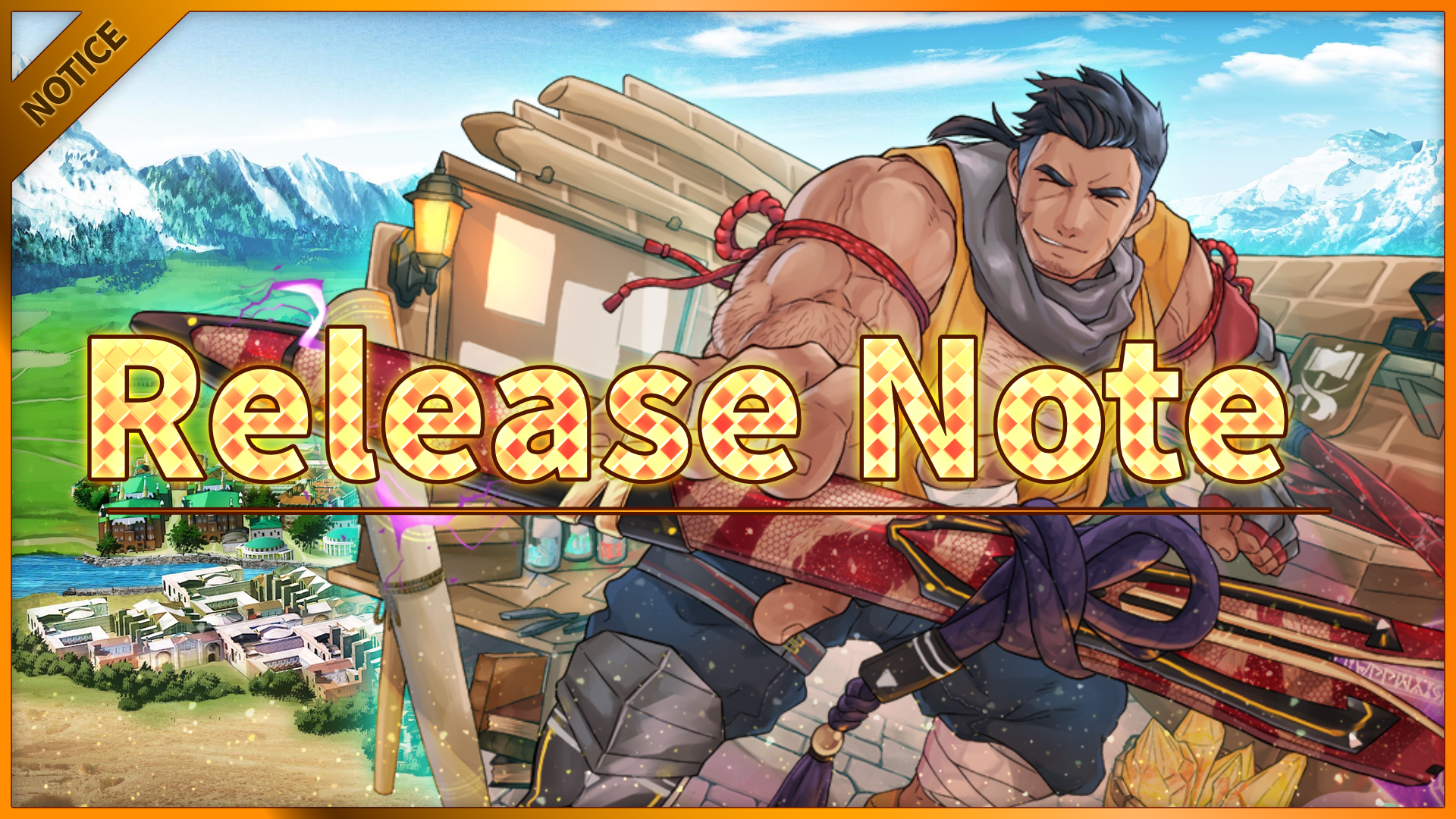 【最新更新】 2023/03/17 (Fri) 12:45
We have confirmed a bug where the English text for HD-15 (★How It Feels to Be a "Package") is not displayed. This will be fixed in next week's update.
PU Scouting Event "No Weapon Envy Here!" will be available for an extended period

until March 24th.

"Investigation Clues" can no longer be obtained from Revival event quests "Day & Night in Pays Blanc."
■■■New Elements■■■
<Events>
Quests have been added to "His Apron Size is XXXL! Heartisan Cooking."

Quests beyond HD-15 (★How It Feels to Be a "Package")  will be implemented in future updates!
<Battling>
The animation for "Black Ninja" has been updated.
The animations for the Rank Up versions of "Beelzebub" and "Rothhart" have been updated.
<Interaction Screen>
■■■Bug Fixes / Changes■■■
<Battling>
Fixed a bug where 【Fangs of Green that Pierce Evil】Baron would not function as intended.
The difficulty of some Exploration Quests has been adjusted.
<Scenario>
Fixed a bug where the stage clear rate for Book 0 was displayed incorrectly since the previous update. 
■■■Regarding Known Bugs■■■
As for character "Bond" values, we are still planning to consolidate this into a sum figure for characters with the same name.
Unable to obtain content (remains under revision).

If you are experiencing this issue, we ask that you clear your cache then reboot.

Update does not proceed from "Preparing Install…" when attempting to update APK files from HabbitLauncher.

It is possible to download the latest game application (client-side) manually from the URL below.
https://habxbit.com/download/launcher/AnotherEidos.apk