Patch Notes (Ver.2.1.2 8/26/2022)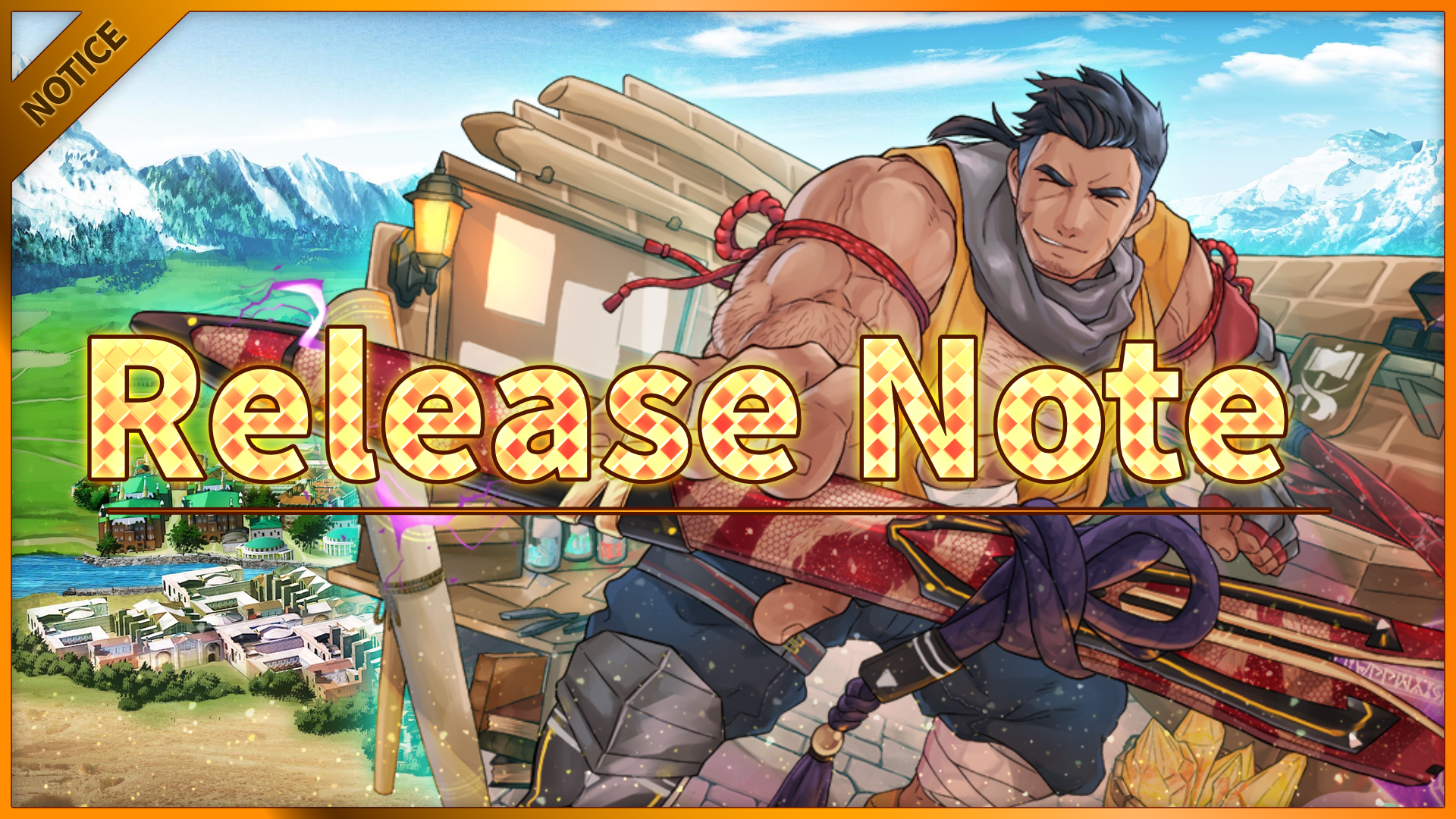 【最新更新】 2022/08/26 (Fri) 18:08
The pick-up scouting event "No way I'm taking part in erotic wrestling!!" and its item "Erotic Wrestling Poster" will no longer be available as of Fri. 9/2 (JST).
■■■New Elements■■■
<Main Story>
New quests have been added to Chapter 3 "Alpha & Omega" of the Main Story!

Quests past 3-5 "Bestianoids and Chimaeras III" will be implemented in future updates.

The English and Traditional Chinese translations of 3-1 "Endless Mating Season I" have been added.
Whenever a player chooses to skip inputting a name for the protagonist in 0-1, a default name is now set automatically.
<Events>
A new quest has been added to the event "

Get Fired Up for Erotic Wrestling!

"
<Boosting>
The following units may now undergo Adventurer Rank Up: Stallon, Barlitz, Corca, Gordov,  and Bantu.
■■■Bug Fixes■■■
<Events>
Fixed bug in which the title of quest "EW-18" displayed incorrectly.
"Challenger Bashkar" → "Challenger Rougarou"
<Battling>
Fixed bug which caused Pius' skill to differ from its stated explanation which is as follows:

Correct: Stuns 1 enemy within attack range in addition to normal recovery for 0.5 seconds. 

Fixed bug which prevented Alec's nature from functioning as intended.
Fixed bug which caused the recovery animation for certain healers to not display correctly.
Fixed bug which caused the 4-star clear condition, "Ally Unit DEF Decreased", for certain stages to not function as intended.
Fixed bug which caused the game to get stuck upon deploying with an empty party.

"To solve this issue of being unable to battle, the game resets itself in the event the party data has no value. We apologize for the trouble this bug has caused.
■■■Regarding Known Bugs■■■
Unable to obtain content (remains under revision).

If you are experiencing this issue, we ask that you clear your cache then reboot.

Update does not proceed from "Preparing Install…" when attempting to update APK files from HabbitLauncher.

It is possible to download the latest game application (client-side) manually from the URL below.
https://habxbit.com/download/launcher/AnotherEidos.apk