Patch Notes (Ver.2.0.9 8/15/2022)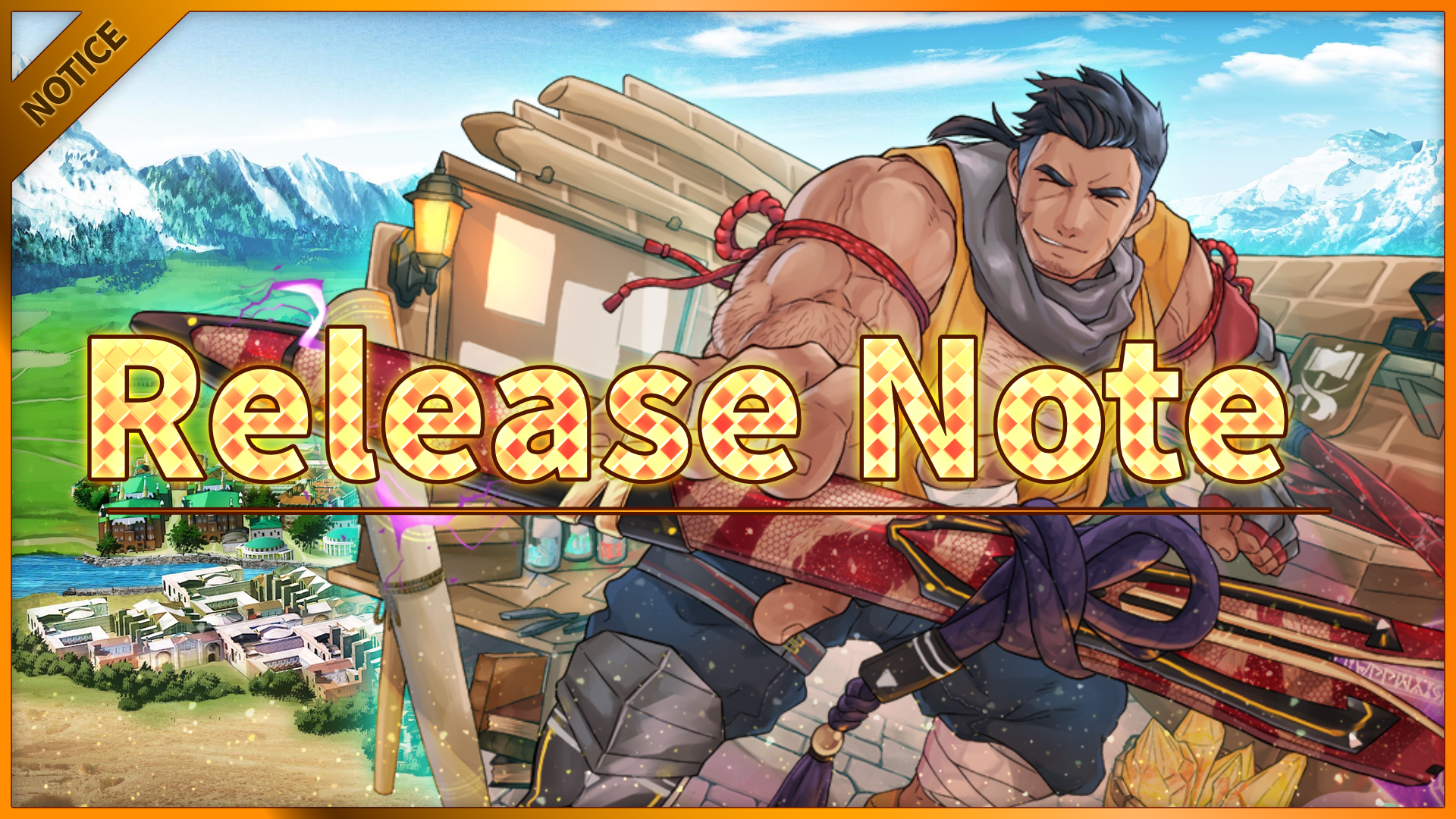 【最新更新】 2022/08/15 (Mon) 18:00
■■■New Elements■■■
<Event>
A new quest have been added to the event entitled "Get Fired Up for Erotic Wrestling!"

Quests beyond EW-16 "The Silverback Werewolf" will be added in future updates.

More of the item lineup has been unlocked in The Exchange.
The item "Dyne's Secret" has been added to the item lineup in The Exchange.
<Interaction Quests>
"Dyne Still #4" has been added in Japanese, English, and Traditional Chinese.
■■■Bug Fixes■■■
<Battling>
A bug which caused unintended BGM to play for EW-14, EW-15, and EW-CH-1 has been fixed.
■■■Regarding Known Bugs■■■
Unable to obtain content (remains under revision).

If you are experiencing this issue, we ask that you clear your cache then reboot.

Update does not proceed from "Preparing Install…" when attempting to update APK files from HabbitLauncher.

It is possible to download the latest game application (client-side) manually from the URL below.
https://habxbit.com/download/launcher/AnotherEidos.apk