Patch Notes (Ver.2.0.3 7/8/2022)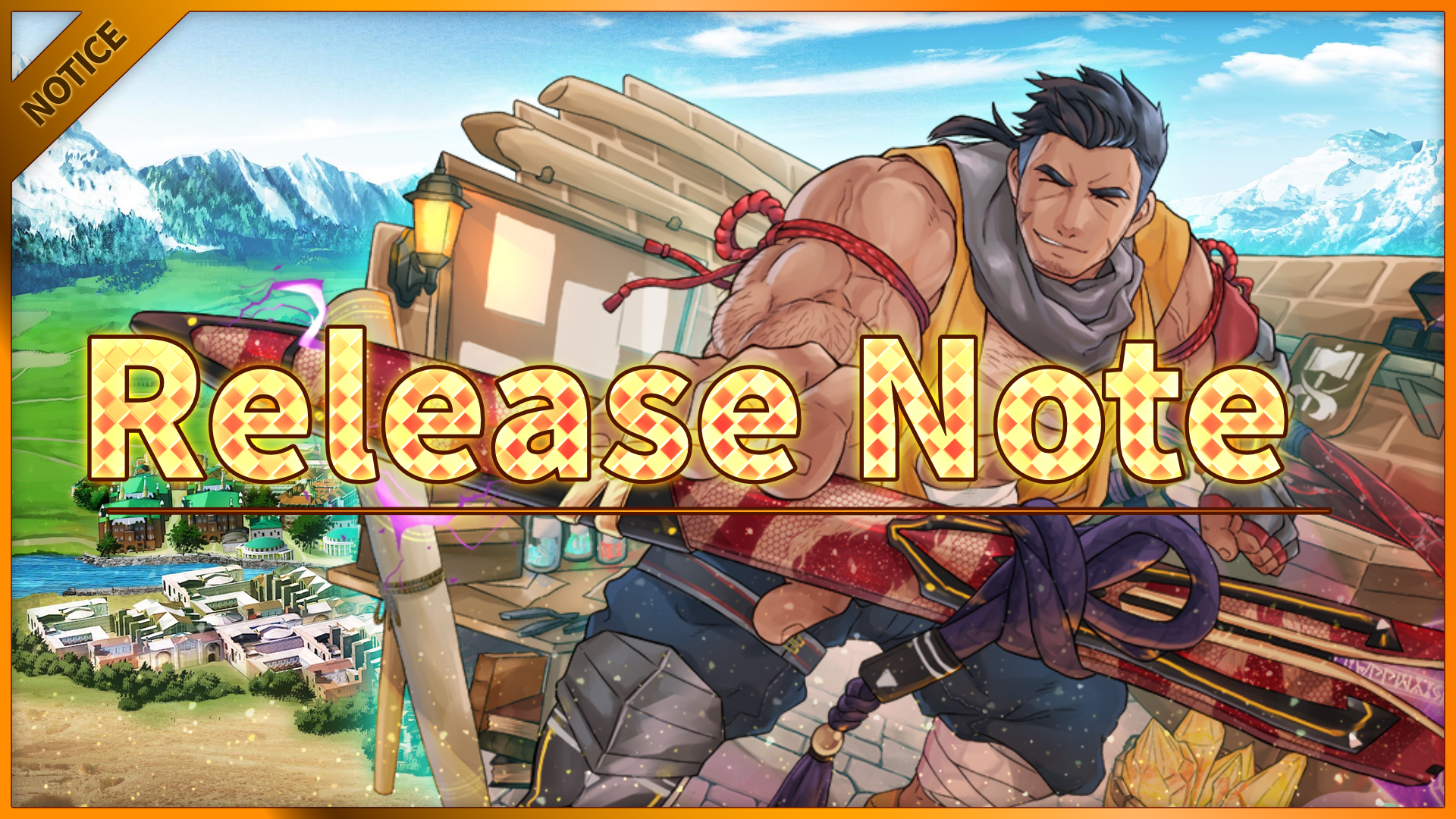 【最新更新】 2022/07/08 (Fri) 18:03
The pick-up scouting event "Relief Request from the Emperor Himself" has ended today on Fri. 7/8 (JST).
■■■New Elements■■■
<Main Story>
New quests have been added to the Main Story of Chapter 2 in Anothereidos!

Quests beyond 2-26 "At Wilderness' Extreme" will continue to be implemented in future updates.
<Exploration Quests>
New exploration quests have been added.

Quests which enable you to obtain the items necessary for character Adventurer Rank and Skill Level.
Additional quests of this nature will be sequentially added upon the next update and onward.
<Boosting>
The following units may now undergo Adventurer Rank Up: "Billford", "Ruke", "Sol", "Yabsakha", "Lute", and "Seals".

 As for Yabsakha's rank-up illustration, this will be implemented in a future update.
■■■Changes■■■
<Overall>
You are now able to sort by level on the Character Selection Screen.
You are now able to long press the "+" and "-" buttons on the Character Level Up, Stamina Recovery, and Warehouse Screens.
<Battling>
Improved functionality when selecting until panels/deployed units.
"Lute's" pixelated art has been changed.
<Scouting>
The in-game pick-up rates page now displays the Web version.
■■■Bug Fixes■■■
<Battling>
Fixed bug which caused the next attack to happen twice when a unit would stop attacking.
Fixed a bug which resulted in Robin's skill effect differing from the explanation.
Fixed bug which caused "Archer Mummy" to prioritize attacking enemies with the lowest HP even during normal attack.
■■■Regarding Known Bugs■■■
We are confirming the details of a bug in which limited-time version of characters are treated differently on Boosting Screens despite sharing the same Intimacy as their standard version. This is currently being addressed.
We are aware of a bug preventing support characters from withdrawing from the battlefield and we are currently addressing it.
Unable to obtain content (still under revision).

If you are experiencing this issue, we ask that you clear your cache then reboot.

Update does not proceed from "Preparing Install…" when attempting to update APK files from HabbitLauncher.

It is possible to download the latest game application (client-side) manually from the URL below.
https://habxbit.com/download/launcher/AnotherEidos.apk