Patch Notes (ver.1.2.3 4/22/2022)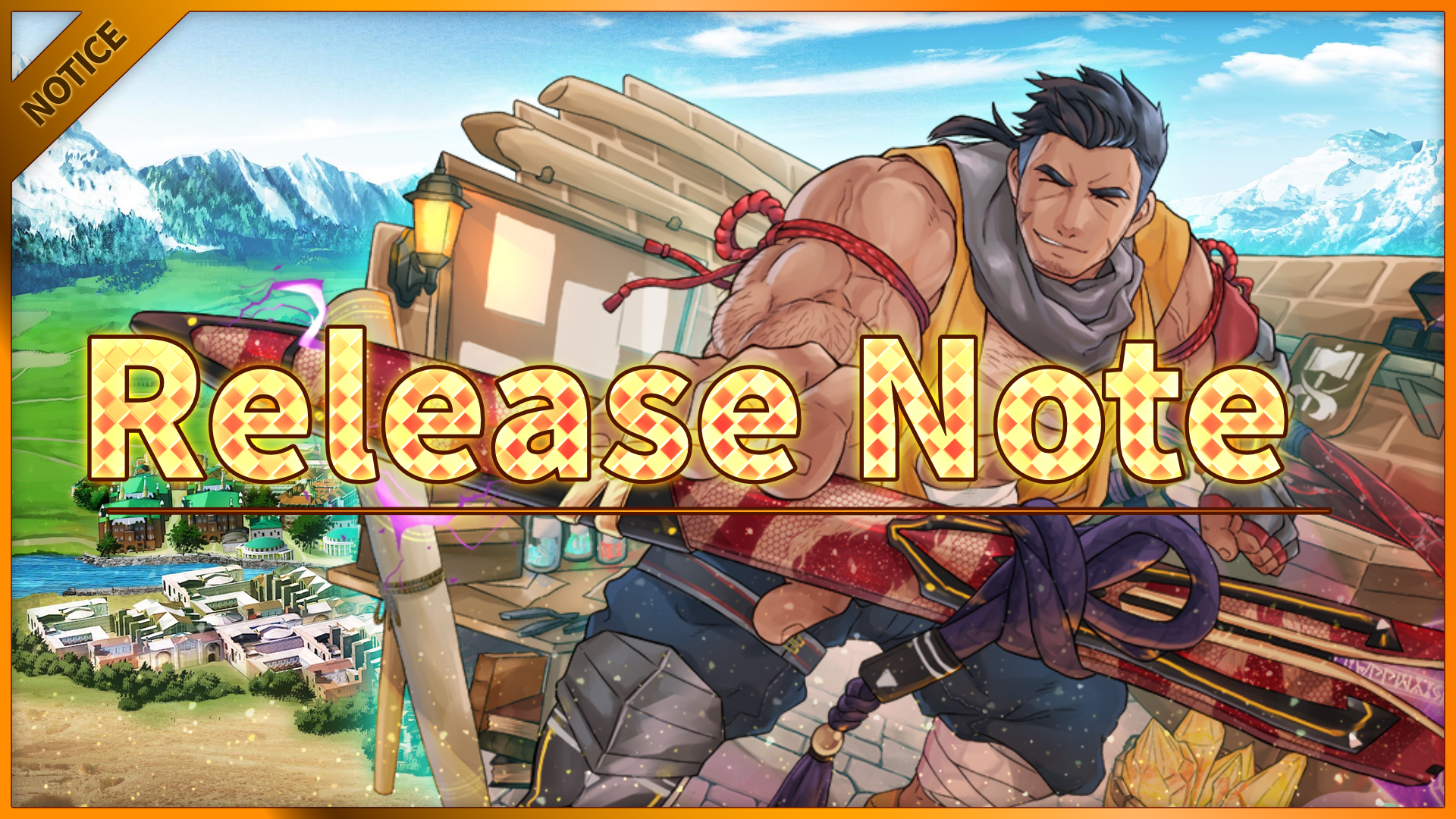 【最新更新】 2022/04/27 (Wed) 15:37
■■■New Elements■■■
<Event>
Scenarios have been added to the event "Day & Night in Pays Blanc".

PN-16 "Patrolling the Workshop" and beyond will be added in the near future.

The event prize "Billford's Secret" has now been released.
<Interaction Quest>
Billford Still 4 has been added (JPN and TRAD CHN only).

You must have first obtained the character in question as well as the trade item "Billford's Secret" to view this still.
<Character Screen>
You are now able to sort through characters.
■■■Bug Fixes■■■
<Scenarios>
Fixed mistakes within some scenarios in the event texts of "Day & Night in Pays Blanc".
The English and Traditional Chinese translations of other scenarios have also been improved.
<Strengthening>
Skill explanation details for after leveling up now display.
Skill explanations themselves have also been completely revamped.

Vague and inconsistent wording have been eliminated, and it has now been fixed so that the target and duration time of certain skills appear correctly.

The names of some skills in the English localization have been altered.
<Battles>
Fixed bug which would cause you to return to the Home Screen instead of the initial Stage Selection Screen when tapping "Return" after going from "Stage Selection Screen" → "Party Selection Screen" → "Character Selection Screen" → "Strengthen Screen" .
Fixed bugs which prevented the skills of Zacharoff, Pino, Jade, Volund, and Obsidonian Imperial Artillery Soldier not to function correctly.
Fixed bug which caused Volund's nature not to function properly.
<Scouting>
Fixed bug which caused some UI to display in Japanese even when English/Traditional Chinese was chosen as the display language.
Fixed bug which caused the "Stranger" icon not to appear on the scouting animation screen.
■■■Regarding Other Known Bugs■■■
Unable to obtain content (still under revision).
If you are experiencing this issue, we ask that you clear your cache then reboot.