Patch Notes (ver.1.2.2.1 4/15/2022)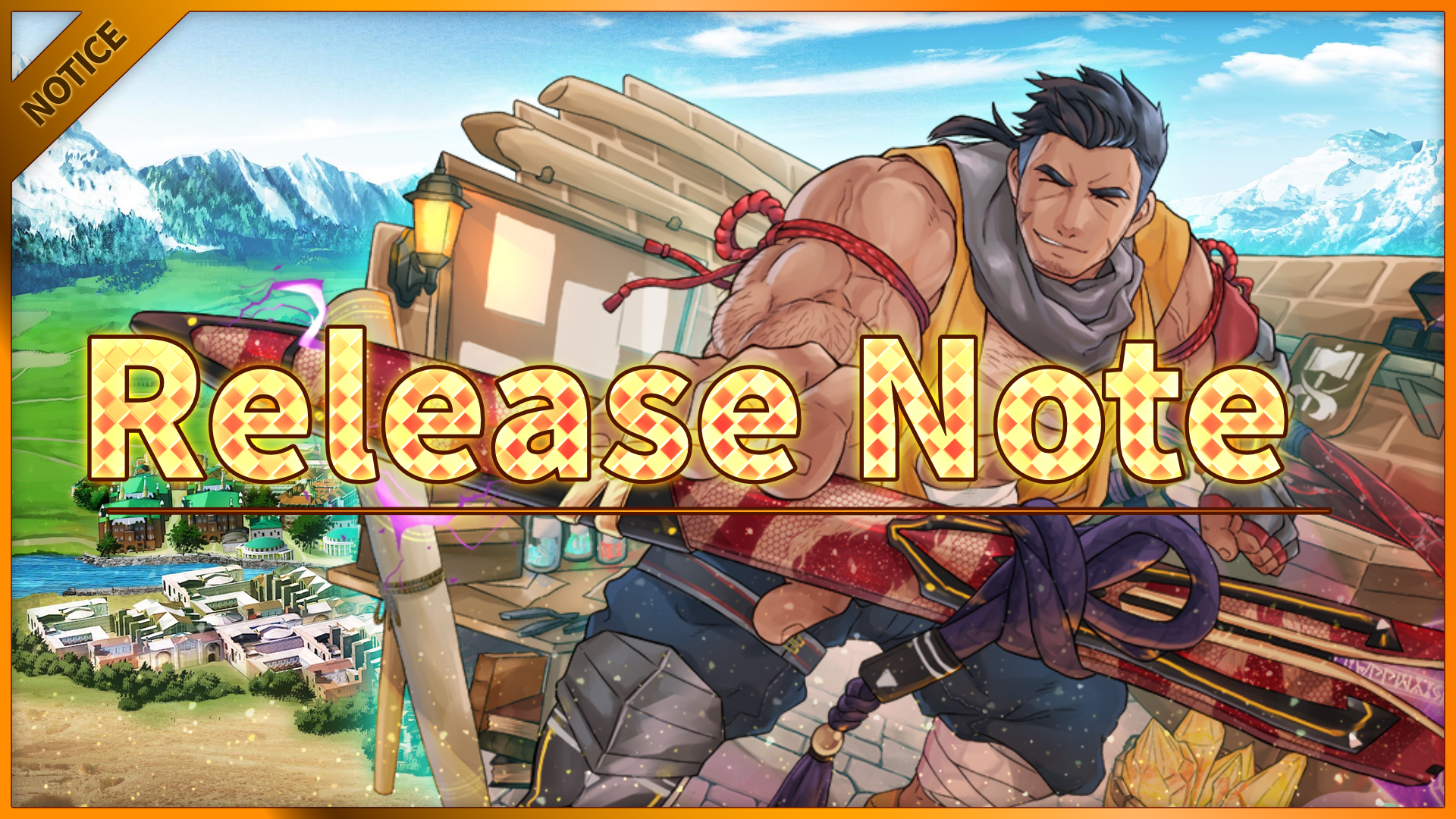 【最新更新】 2022/04/15 (Fri) 08:55
■■■New Elements■■■
<Events>
Additional scenarios have been added to the current event entitled "Day & Night in Pays Blanc".

Scenarios past PN-14 "City Night Patrol IV" will be implemented soon.
Scenarios past PN-13 "Case File: Royal Guard Side Job" will also be implemented soon.
<Battling>
 Attack speed now displays on the Unit Details Screen.
<Scouting>
The pick-up event "Day & Night in Pays Blanc 2" has gone live.
<Interaction Quests>
Stills for Jade, Edgar, and Corca have been added in Japanese, English, and Traditional Chinese.
<Other>
Functionality has been included which has users login to Habbit on the app's side when launching the game without using the launcher.
■■■Changes■■■
<Shop>
A change has been made to the Traditional Chinese localization of the item known in English as "Beginner Scout Pack".

【OLD】入門者發掘夥伴組合包 → 【CURRENT】入門者

挖角

夥伴組合包
■■■Bug Fixes■■■
<Interaction Quests>
Fixed bug which caused some UI to display hidden beneath characters.
Improved the Traditional Chinese translations for the still scenarios of Leonhart and Robin.
<Battling>
Fixed bug which caused certain automatic skills to activate when a target didn't exist for it.
Fixed bug which caused SP not to properly charge with certain skills which operate by charging up.
Fixed bugs which caused the natures of Equus, Siddeley, Stalon, and Bantu from working properly.
<Scouting>
Fixed bug which caused some UI to remain in Japanese even when English/Traditional Chinese was chosen as the display language.
■■■Regarding Other Known Bugs■■■
We intend to add wording that specifically states what is improved when increases skill level.
Unable to obtain content (still under revision).
If you are experiencing this issue, we ask that you clear your cache then reboot.