Patch Notes (Ver.2.2.8 12/16/2022)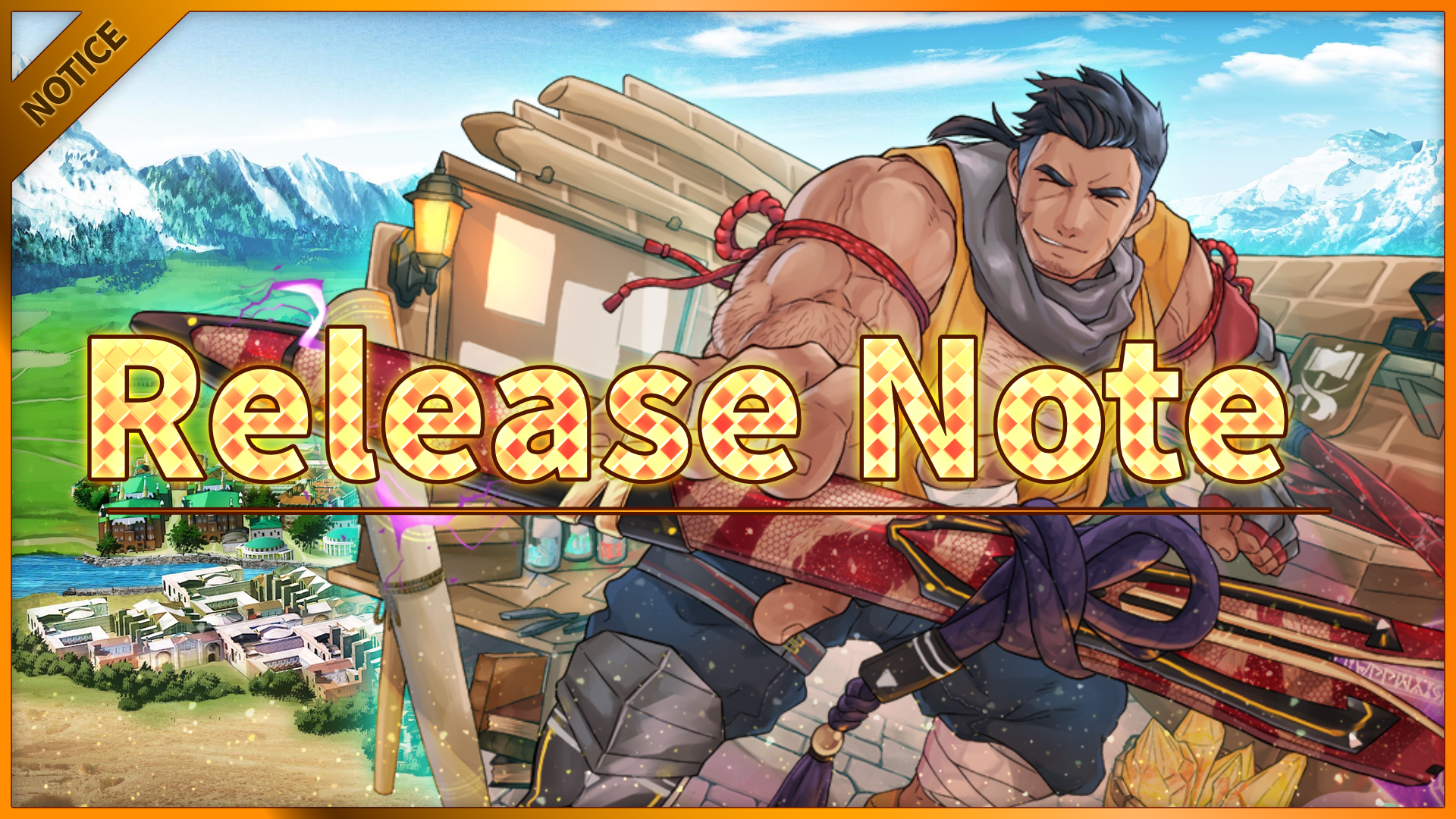 【最新更新】 2022/12/16 (Fri) 18:33
■■■New Elements■■■
<Event>
Quests have been added to "The Most XXX Day of the Year is Here!"

Quests beyond HN-8 (Putting the Relics to Use III)  will be implemented in future updates!

"Tavern Background" and "Church Background" have been added to the Exchange for "The Most XXX Day of the Year is Here!"
The stage clear item "Admission Wristband" can no longer be obtained from the event "Swimsuit-Only Dress Code! Bright Summer Fest! ~You're Invited to Rammy Night Parties Hosted by DJ Azmond!~".
<Battling>
New pixel animation has been added for Morgan's rank-up version.
■■■Bug Fixes / Changes■■■
<Battling>
Adjustments have been made to reduce memory usage during battling.
<Interaction Quests>
Fixed a bug where the interaction screen for "【X-Rated Toy Hunter】Luke" could not be viewed under certain circumstances.
■■■Regarding Known Bugs■■■
As for character "Bond" values, we are still planning to consolidate this into a sum figure for characters with the same name.
Unable to obtain content (remains under revision).

If you are experiencing this issue, we ask that you clear your cache then reboot.

Update does not proceed from "Preparing Install…" when attempting to update APK files from HabbitLauncher.

It is possible to download the latest game application (client-side) manually from the URL below.
https://habxbit.com/download/launcher/AnotherEidos.apk