Patch Notes (Ver.1.2.1.1 4/7/2022)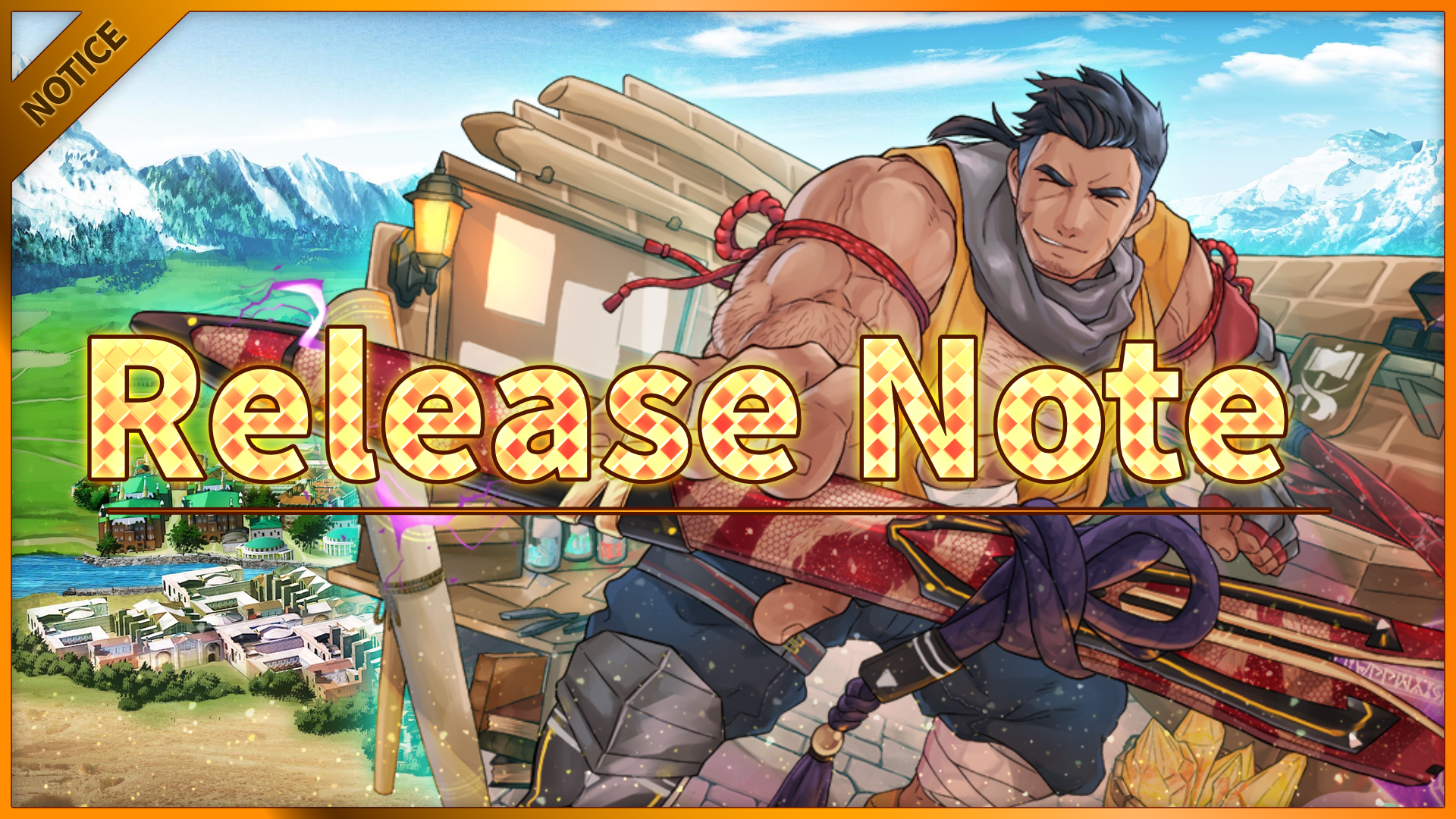 【最新更新】 2022/04/15 (Fri) 07:34
"Skip Tickets" are here! Use them to skip past already cleared ★3 battle stages! Login bonuses now come with 3 of them and 10 can be obtained daily via the Monthly Pass! You can get up to 30 by logging in till May 15th (JST)!
While this runs from 4/7/22 to 5/15/22, any adventurer who logs in even once during this time will receive x30 Skip Tickets.
■■■New Elements■■■
<New Event>
Scenarios have been added to the event "Day & Night in Pays Blanc.

The storyline past PN-8 "City Night Patrol II" will be uploaded soon.
The English translation for PN-2 "Night Restoration Investigation Squad" has been added.
<Battling>
Amount of stamina recovered by consuming x1 Draco Stone has been changed to 100.
Multiple items which recover stamina such as stamina drinks can now be used all at once.
 A skip function has been added.

By using a Skip Ticket, you are able to skip battles and receive the clear reward for completed ★3 battle stages.
<Interaction Quests>
Added the English and Traditional Chinese translations for Equus' still scenario.
<Login Bonus>
Now able to receive x3 Skip Tickets in addition to the daily login bonus!
■■■Changes■■■
<Shop>
x10 Skip Tickets have been added to what comes in the Monthly Pass.
■■■Bug Fixes■■■
<Interaction Quests>
Improved the Traditional Chinese translations for the still scenarios of Rasho and Harimau.
<Battling>
Fixed bug which would cause the screen layout to mess up on tablets without a 16:9 image ratio.
Fixed bug which would prevent the Chapter titles from displaying correctly when starting a battle.
<Scouting>
Fixed bug which caused some UI to remain in Japanese even when English/Traditional Chinese was chosen as the display language.
■■■Regarding Other Known Bugs■■■
Unable to obtain content (still under revision).
If you are experiencing this issue, we ask that you clear your cache then reboot.