Patch Notes (Ver.2.2.6 12/2/2022)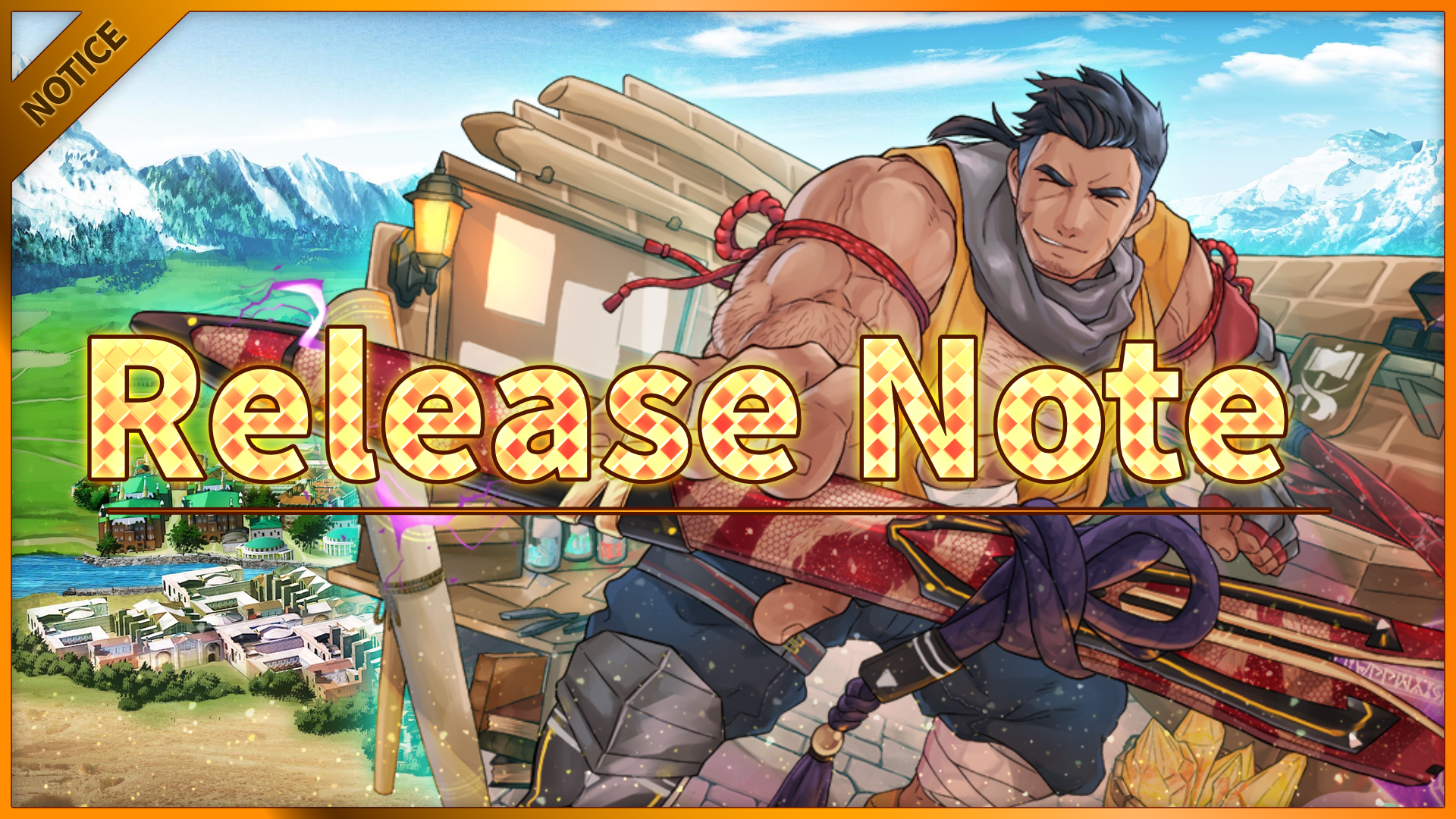 【最新更新】 2022/12/02 (Fri) 19:56
■■■New Elements■■■
<Event>
Hard Quests have been added to the Event "Swimsuit-Only Dress Code! Bright Summer Fest! ~You're Invited to Rammy Night Parties Hosted by DJ Azmond!~".
<Battling>
A preview of the enemy's route of advance will now be displayed.

The preview will be visible only once during battle.
<Scouting>
"Pre-Anniversary Pick-Up! 2" Pick-Up Event is now available!
<Interaction Screen>
Added "Gordov Still#1", "Pugi Still#1", "Bandit Ballista Still#1", and "Imperial Soldier Still #1". ("Imperial Soldier Still #1" is shared between Imperial Soldier, Cavalry, Archer, and Halberdier.)

Theodor is now wearing a new swimsuit. (2022/11/25~)
The swimsuit outfits in the interaction screen will remain until the next maintenance.
<Home Screen>
The option to change the home screen background has been implemented.

More backgrounds will be added in future updates.

■■■Bug Fixes / Changes■■■
<Battling>
Fixed a bug where the HP gauge for stunned enemies was not changing correctly.
Fixed a bug where Anima's "Young Tree of Recovery" could not be placed on certain parts of the battlefield.
Added details for trap placement limits to the skill descriptions for Bart and Sarutobi.
<Scenarios>
Skip and auto functions will be automatically disabled when options appear in a scenario.
Fixed a bug where the game's volume settings did not affect the scenario's BGM and sound effects.
The number of lines of text has been changed from 2 to 3.
■■■Regarding Known Bugs■■■
As for character "Bond" values, we are still planning to consolidate this into a sum figure for characters with the same name.
Unable to obtain content (remains under revision).

If you are experiencing this issue, we ask that you clear your cache then reboot.

Update does not proceed from "Preparing Install…" when attempting to update APK files from HabbitLauncher.

It is possible to download the latest game application (client-side) manually from the URL below.
https://habxbit.com/download/launcher/AnotherEidos.apk