Patch Notes (Ver.1.1.0.20 3/18/2022)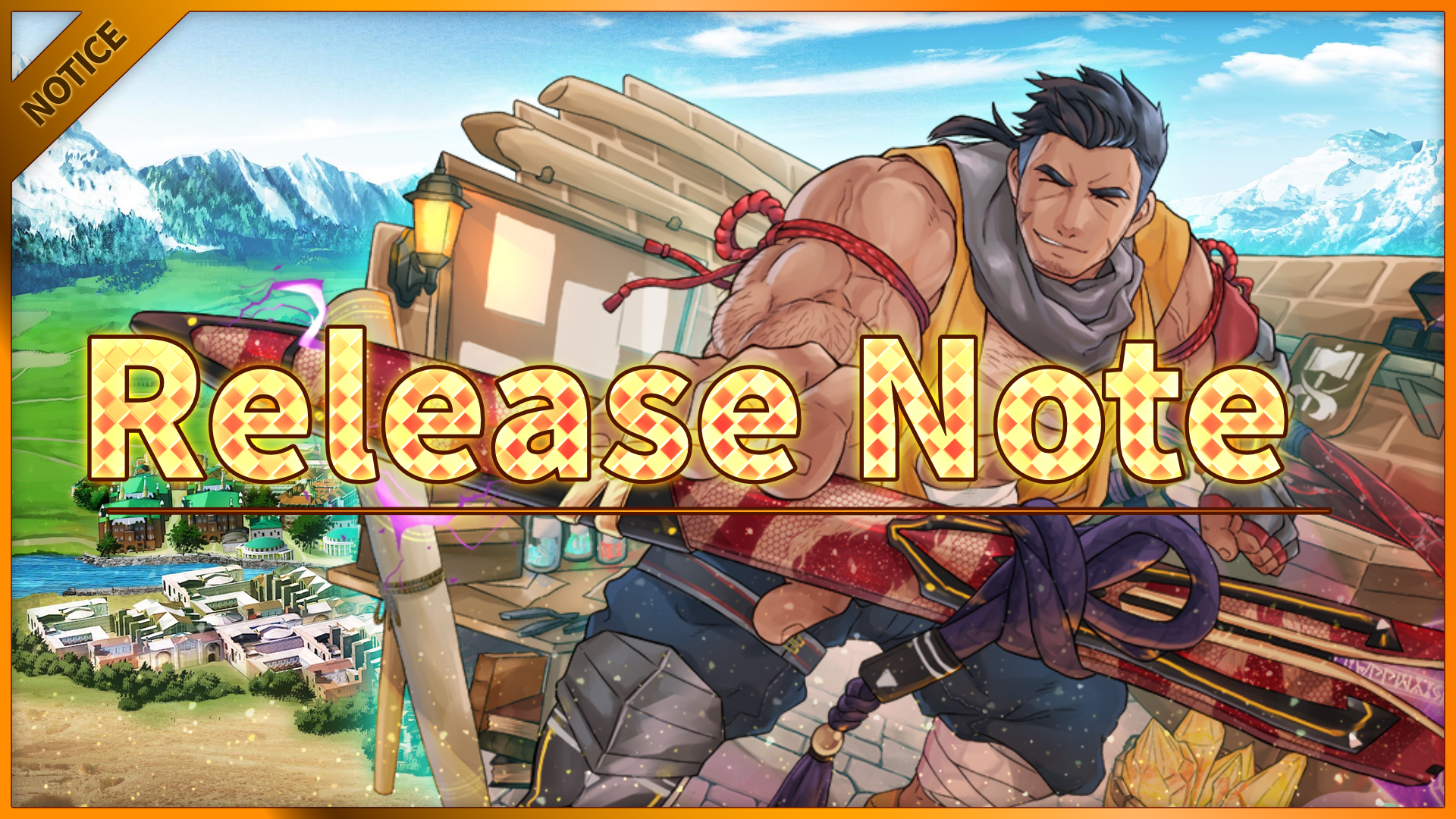 【最新更新】 2022/03/23 (Wed) 14:06
New players will receive Battle Record III 50x, Extra Rich Staminade 5x, Purple Gift Box 10x, 50,000 Draco by Start dash campaign.

Existing adventurers will receive the same items this time. (It will be receive one-time login bonus)
■■■New Elements■■■
<Main Story>
New scenarios have been added to Main Story Chapter 1 "The Black Emerald".
Scenarios from Chapter 2 and beyond will be added in the near future.
<Strengthen>
「Proficiency」Strengthen function has been added.
Use 「〇〇's Memory」 and Drago to enhance your character's proficiency.
If you succeed in strengthening your proficiency, some parameters such as HP and attack power will increase. The Success Rate depends on your proficiency.
■■■Changes■■■
<Battling>
Hulk's skill of Knuckle Drain required SP is 20 now.
■■■Bug Fixes■■■
<Main Story>
After the 2/11 update, the problem that the character display position is abnormal in some story in Chapter 0 and some character's Interaction Quests has been improved.
<Battling>
Fixed the bug affecting the Baran's Nature.
Fixed the bug which Hanzo was withdrawal, but Basho will continues in battle.
Fixed the bug which caused traps set by Bart and Sarutobi would continue to be displayed even after withdrawal.
Fixed the bug that the placeable area was not displayed correctly when selecting some units that can be placeable on (high) ground.
Fixed the bug which skill effects would continue to appear even after the unit was withdrawn.
Fixed the bug which caused victory to be triggered under certain conditions.
■■■Other Bugs Being Fixed■■■
Error results upon doing a friend search.
Not obtaining content. (Under revision)

In the meantime, we ask that you please attempt clearing your cache and rebooting if you are experiencing this.