Patch Notes (Ver.1.0.5 3/11/2022)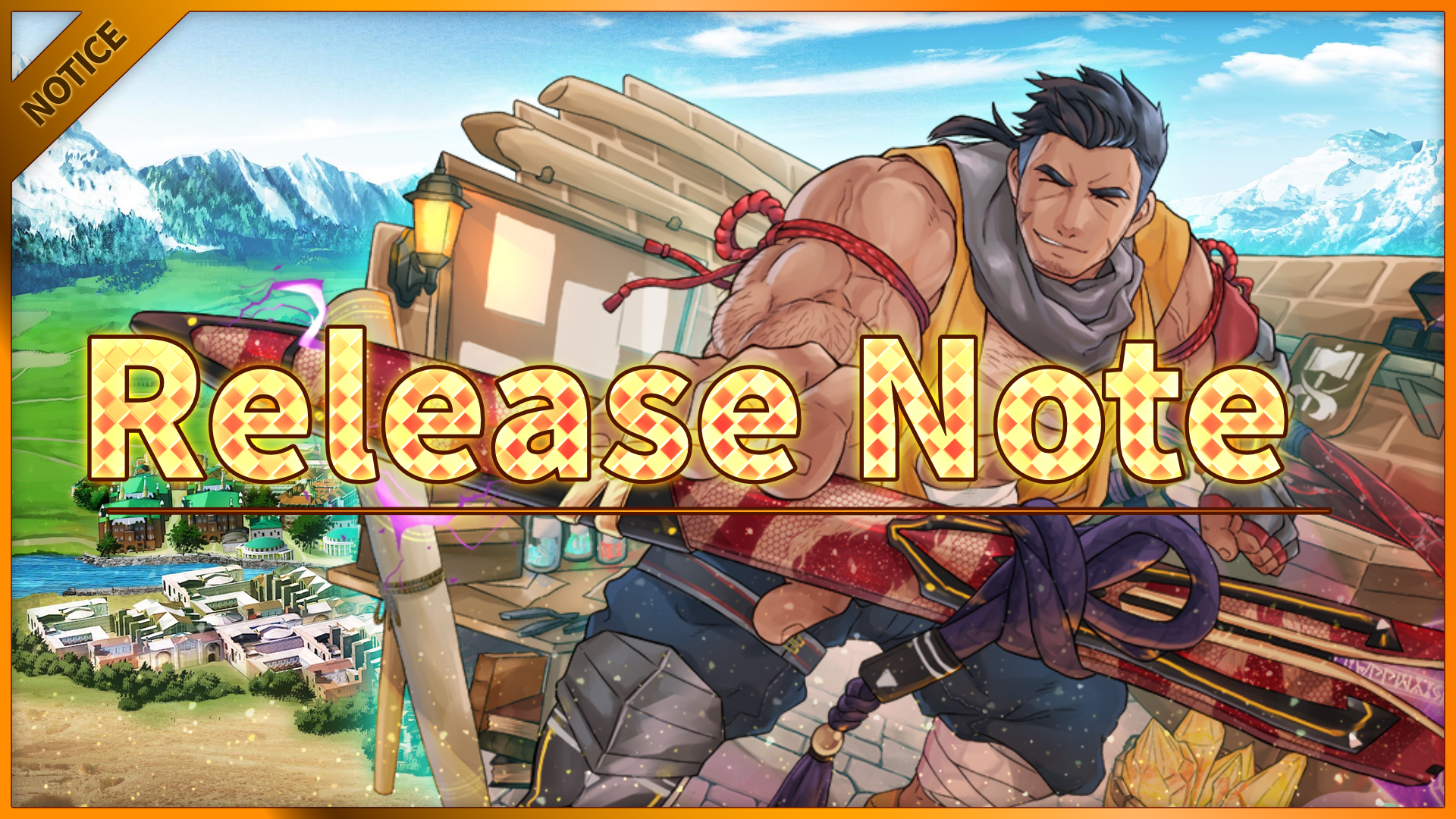 【最新更新】 2022/03/18 (Fri) 05:27
■■■New Elements■■■
<Main Story>
New scenarios have been added to Main Story Chapter 1 "The Black Emerald".

Scenarios from 1-30 (Hero's Return II) and beyond will be added in the near future.
<Interaction Quests>
Pays Blanc Soldier (Soldier/Archer/Sorcerer) Common Still #1 has been added (JPN/ENG/TRAD CHIN).
<Home>
In the lower left of the Home Screen, a feature for changing "Partner Display Location/Size" has been added.  ホ

With this feature, you are able to change the display location and size of the character who you have set as your partner.
■■■Changes■■■
<Battling>
Changed the 4-star challenge clear reward for Chapter 0 battle stages to "x1 Dragon Vein Stone".

To any adventurers who had already cleared the affected stages in the past, Dragon Vein Stone(s) have been issued to you via the Mailbox according to how many stages you had completed.
■■■Bug Fixes■■■
<Main Story>
Main Story Chapter 0 Traditional Chinese localization has been improved.
<Battling>
Fixed the bug which allowed the protagonist to be deployed on high ground.
Fixed the bug which caused traps set by Bart and Sarutobi to activate immediately upon being set.
Fixed the bug affecting the Obsidonian Imperial Cavalryman's skill effect and its display icon.
Fixed a bug affecting the calculations of certain skills affected by ATK stat.
Fixed bug which caused victory to be triggered under certain conditions.
Improved the pixelated animation which plays upon winning a battle.
Fixed the display bug which occurred upon tapping the list of units on standby toward the bottom of the Battle Screen.
<Party Formation>
Fixed the bug which caused the protagonist to not display on occasion under certain circumstances when the "Delete" button was pressed.
■■■Other Bugs Being Fixed■■■
Error results upon doing a friend search.
Not obtaining content. (Under revision)

In the meantime, we ask that you please attempt clearing your cache and rebooting if you are experiencing this.