Patch Notes (Ver.1.0.3.6 2/4/2022)
【最新更新】 2022/02/04 (Fri) 09:08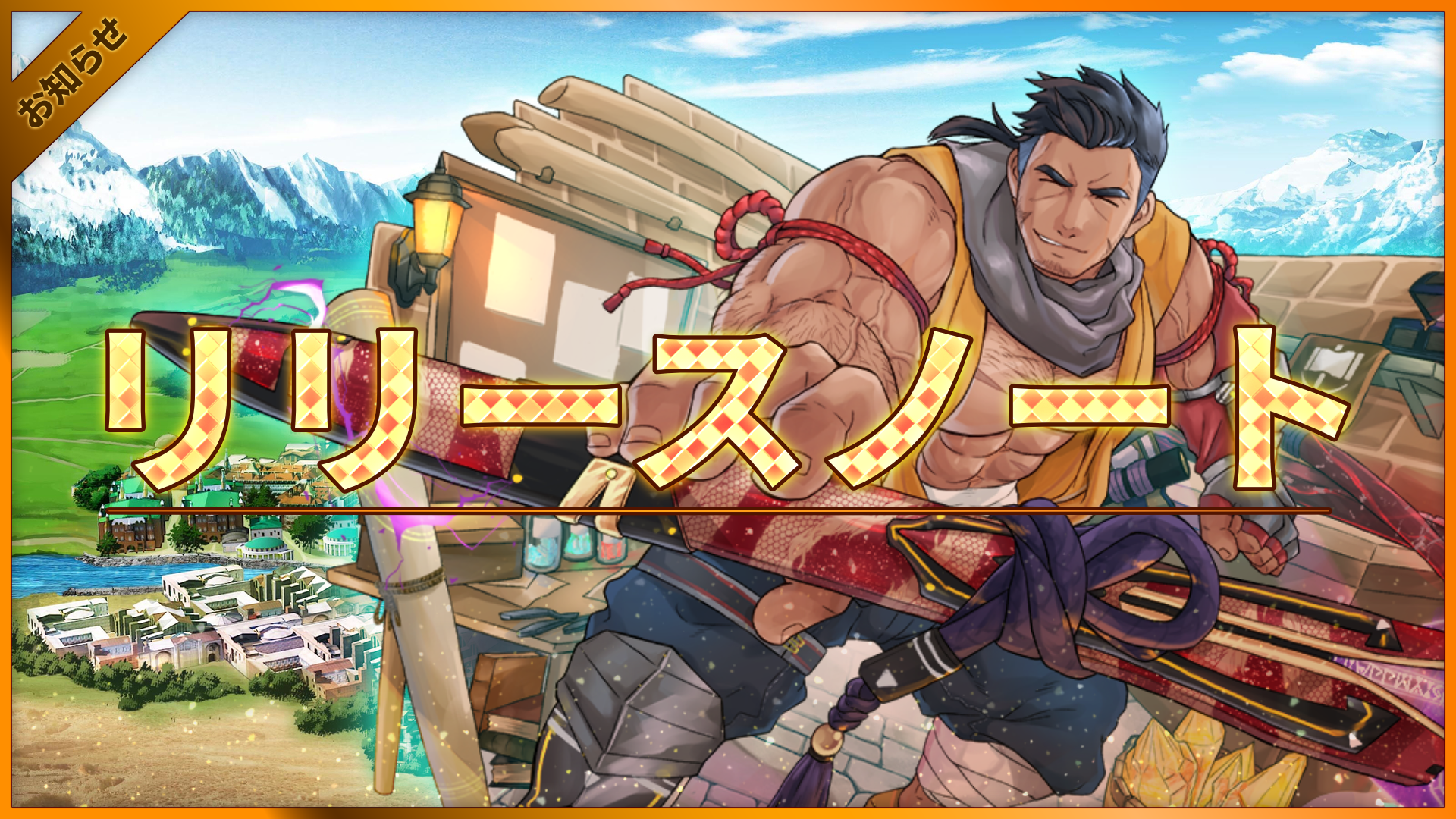 Patch Notes: Ver. 1.0.3.6 (02/04/2022)
■■■New Elements■■■
<Event Scenarios & Event Battles>
Event scenarios and event battles for "¡Viva el president!" have been added.
<Exchange>
Exchange items for "¡Viva el presidente!" have been added.

Skill strengthening items such as "Skill Manual" and "Adhesive" are planned to be implemented in March. However, no expiry date will be placed on obtaining "Pirate Treasure" or for exchanging it.  
<Interaction Quests>
Pino Still #4 has been added (JPN/ENG/TRAD CHIN).

Exchange Item "Pino's Secret" from "¡Viva el presidente!"  as well as having obtained the character "Pino" are requirements to view this still.  
■■■Changes■■■
The login bonus has been changed. Starting with the next login bonus, a new login bonus calendar will start; the existing one will be scrapped.

30 days' worth of login bonus items, the ones had up to this point, has been sent to all players' mailboxes.
 Character illustrations on the Interaction Screen have undergone file load reduction.

Further load reduction for viewing stills from interactions is in the works.

Damage calculating during battle has been adjusted.
Battle BGM had been set to be random from a certain selection in Chapter 0 battles, but now it will be played based on what is chosen for it.
■■■Bug Fixes■■■
<Event>
The bug in which the number of "Pirate Treasure" obtained would only change by going through the Home Screen has been fixed.
<Scenarios>
The bug in which a certain number of characters with shared intimacy wouldn't reach 100 intimacy when not obtained.
Cut-off text seen in the scenarios "In the Rapids"~"Pull Out the Crystalline Good!" of Chapter 0 have been fixed.
<Battle>
Fixed bug in which the first-time clear reward for the ""¡Viva el presidente!"4-Star Challenge –Dragon Vein Stones–wasn't issued.

The Dragon Vein Stones that had not been issued to adventurers who've already cleared the quest have been issued have been issued out via the mailbox.  We apologize for the inconvenience that this bug may have caused.

Fixed the bug in which the chip map layout only displayed as a forest.
Fixed the bug in which COST would not increase when a vanguard would take out an enemy.
Brute: Fixed the bug causing his attack range to be incorrect.
Fixed the bug in which the skill and COST +7 for "Goblin Rider" and "Imperial Cavalryman" weren't functioning.
Baran: Fixed the bug in which his skill would become impermanent.
Fixed the incorrect wording of Thorkell's trait.

The ability of units that can be placed both on the ground and on high ground are now stated as such in the trait description line.

Fixed the bug which unintentional blocking occurred when there were multiple units.

Load reduction for the background on the battle victory/defeat screens and bugs involving such illustrations have been fixed.
Adjusted the display size of some enemy characters.
<Shop>
The year and month can now be directly inputted in the pulldown menu when registering a new credit card.
Fixed the bug in which the the expiration date would no longer appear correctly upon a monthly pass had become expired once.
Fixed the bug in which unused yet expired "Extra Rich Staminade" would be counted among one's remaining about that were obtainable via the Monthly Pass.

x14 Dragon Vein Stones have been issued to all players who have purchased a Monthly Pass. 
■■■Bugs to be Fixed in Future Patches■■■
We are away that there are cases in which user EXP has become unobtainable since release, but we are working hard to fix this issue and compensate players who are affected by this. We deeply apologize for the major inconvenience this causes.
There is a bug which causes players to not be able to (press the button to) transition over to the ""¡Viva el presidente!" Exchange based on one's tablet's language and/or calendar settings.

Obtaining "Pirate Treasure" has no expiry date. There is also no expiry date for when one can exchange said treasure. This issue is planned to be fixed by next week.
The deadline for the "¡Viva el presidente!" Pick-Up Event has been extended from 2/24/2022 (11:59 PM) JST to 3/3/2022 (11:59 PM) JST. 

We are aware that accessing the user name card screen may result in a system error.
We are aware of a bug in which support-designated unit(s) cannot be utilized in battle scenes.