Patch Notes (Ver.2.1.8 10/7/2022)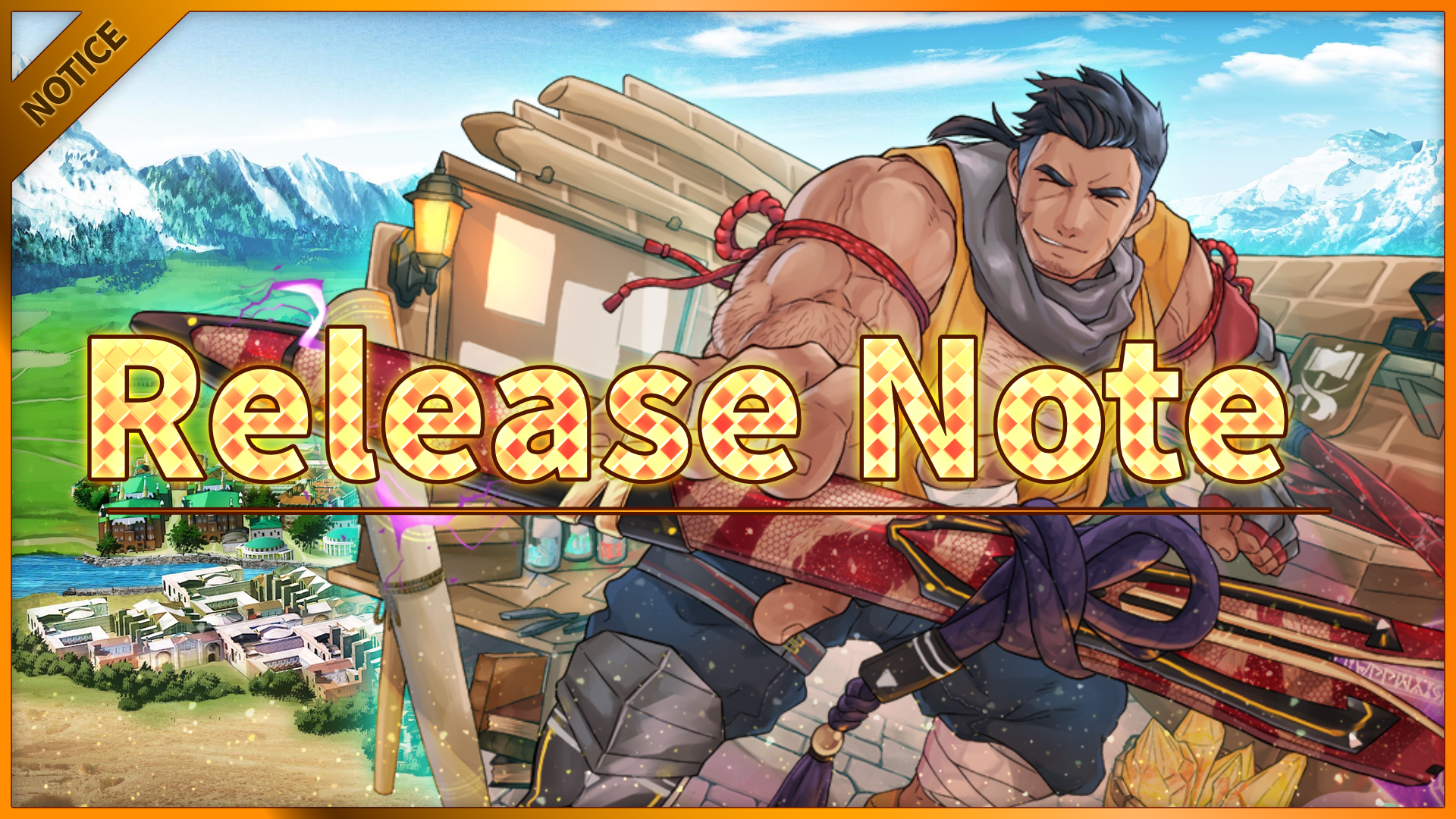 【最新更新】 2022/10/08 (Sat) 04:01
・The pickup scouting events "XXX 5 Seconds After Having Met!/"Investigate the Endless Mating Season!" have concluded as of Fri. 10/7 (JST).
■■■New Elements■■■
<Event>
New quests have been added to the newest event "Swimsuit-Only Dress Code! Bright Summer Fest!"!

Quests beyond SF-6 "Swimsuit Summit III" will be implemented in future updates!
<Boosting>
The following unit may now undergo Adventurer Rank Up: Bart.
A special illustration now displays for"Flet" when he undergoes Adventurer Rank Up.
<Battle>
When the adventurer rank of "Nitro" is increased, an exclusive dot is now displayed.
<Interaction Screen>
Characters on the Interaction Screen now appear in swimsuits (although some characters still appear normally).
Added "Azmond Still #1" (Japanese only).
Added "

【The Beach's Elements】Fu and 【The Beach's Thunder】Rai

Still #3″ in Japanese, English, and Traditional Chinese.

Whether you choose the standard or limited version of a character, you will enter the same interaction screen, which also means that Intimacy and Still Unlock Progression are shared.
When possessing a limited character, Still #3 is unlocked when you raise your intimacy with said character to 100.
<Home Screen>
It is now possible to switch illustrations that display on the Home Screen between pre-rank up and post-rank up.

■■Bug Fixes/Changes■■■
<Battling>
Fixed bug which prevented the poison effect of【The Beach's Elements】Fu from working.

Fixed bug which affected【The Beach's Thunder】Rai's Nature by having his Attack Speed remain elevated even when ally characters withdrew.

Fixed bug which prevented Bart's nature from functioning as intended.
Fixed bug which preventing summoning units via skill in adjacent areas to large-sized units.
<Friend>
Changed character display location on the Friends' Screen.
<Scout>
Fixed bug which "Sexy G-Men Deployed! Protect the Peace on Cruisin' Beach! " was missing "Limited Time Pick Up" from the banner.
■■■Regarding Known Bugs■■■
In regard to a character's "Bond" value, we plan on consolidating this into a  sum figure for characters of the same name.
Unable to obtain content (remains under revision).

If you are experiencing this issue, we ask that you clear your cache then reboot.

Update does not proceed from "Preparing Install…" when attempting to update APK files from HabbitLauncher.

It is possible to download the latest game application (client-side) manually from the URL below.
https://habxbit.com/download/launcher/AnotherEidos.apk