Patch Notes (Ver.2.1.5 9/16/2022)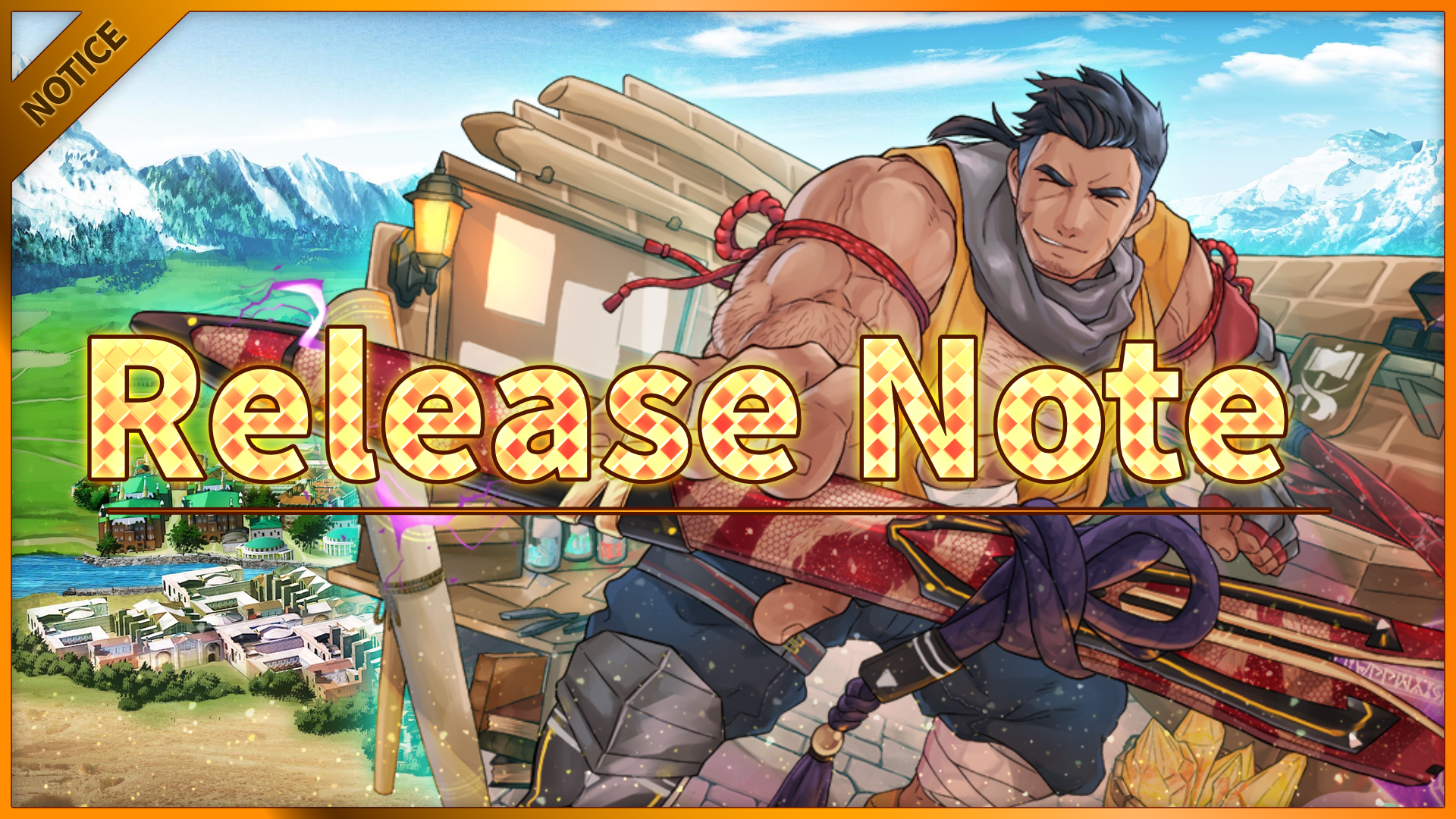 【最新更新】 2022/09/16 (Fri) 23:29
■■■New Elements■■■
<Main Story>
New quests have been added to Chapter 3 "Alpha & Omega" of the Main Story.

Quests past 3-19 "Let's Get Intimate! III" will be implemented in future updates.
<Boosting>
The following units may now undergo Adventurer Rank Up: Kagura, Kongoh, and Flet.

As for Flet's rank-up illustration, this will be implemented in a future update.

Effects have been added to the skills/natures of the following units: Alec, Robin, Azmond, Flet, Dakkar, Kongoh, and Jinnosuke.
<Interaction Quests>
"Anima Still #1" has been added in Japanese, English, and Traditional Chinese.
The English translation for "Romanes Still #1" has been implemented.
■■■Changes■■■
<Story>
On the Story Selection Screen, the banner for the last chapter played displays.
■■■Bug Fixes■■■
<Battling>
Fixed bug which caused enemy attacks to all display in wrong animation.
Fixed bug which muted effects/sounds when an enemy would attack itself while mesmerized.
Fixed bug which Karetovi's skill and nature to not function as intended.
■■■Regarding Known Bugs■■■
Unable to obtain content (remains under revision).

If you are experiencing this issue, we ask that you clear your cache then reboot.

Update does not proceed from "Preparing Install…" when attempting to update APK files from HabbitLauncher.

It is possible to download the latest game application (client-side) manually from the URL below.
https://habxbit.com/download/launcher/AnotherEidos.apk