Patch Notes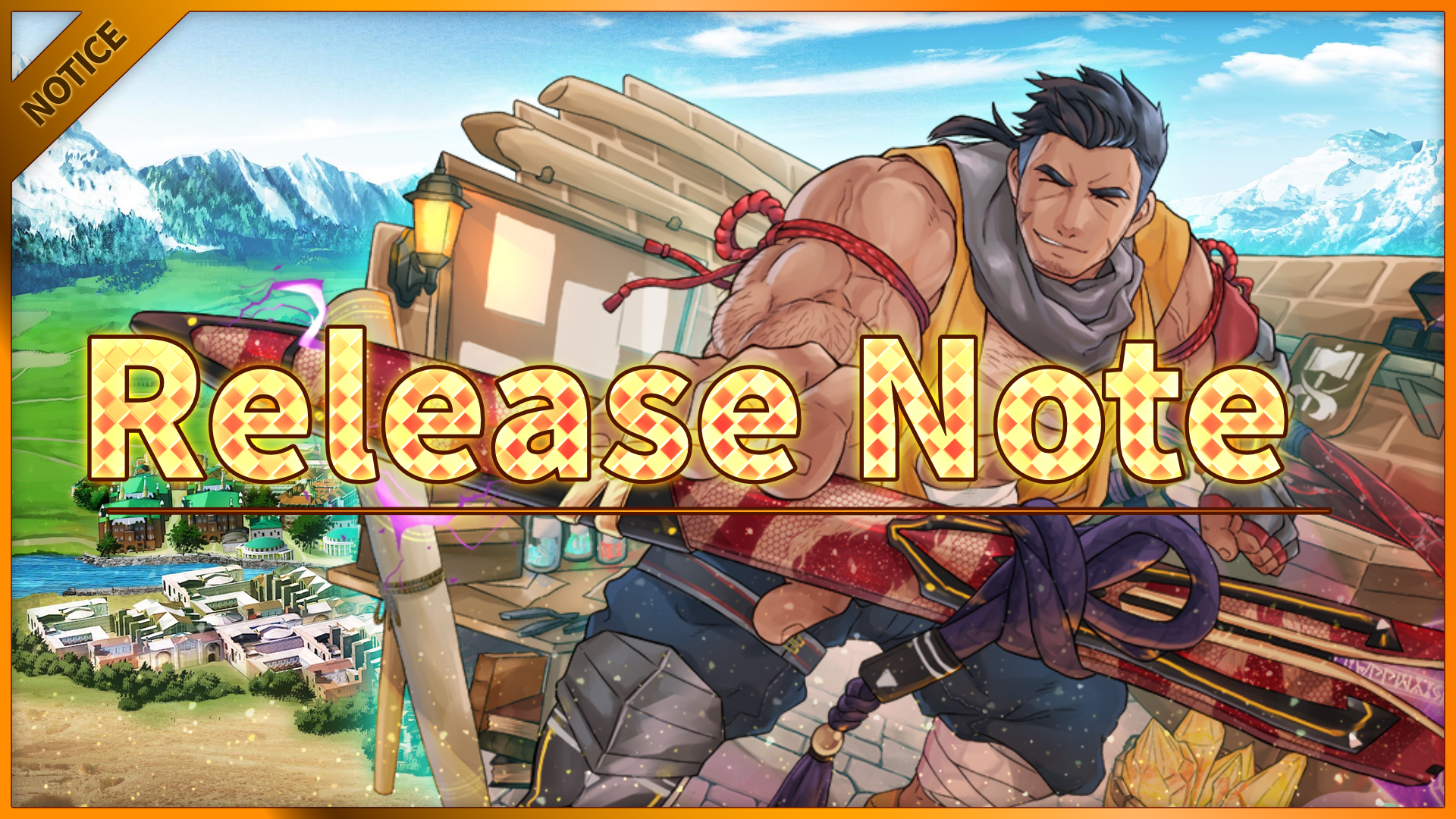 【最新更新】 2022/01/10 (Mon) 09:04
Patch Notes 1.0.2.9 (2021/12/31)
Partial fixes to localizations have been made.

Game Balance
Overall game difficulty has been adjusted.

Adjustments to quest rewards have also been made.
Character images have been restored to what they were before Dec. 29 (clearing cache is not necessary). This is due to determining that this was not the primary cause behind the deficiency in performance. We are still deciding how best to resolve the matter, but we are certain that it doesn't involve image file sizes. We apologize for the inconvenience that this issue is still causing.
We have begun selling the following sets:
New Year Bed Christening Set

Mystery Gift Set!
Patch Notes 1.0.2.8 (2021/12/29)
★Important Notice★
Please uninstall the Anothereidos icon and then re-install it from your launcher. Saved data is tied to your login ID, so it will not disappear. We apologize for making you go through this trouble.
■Bug Revisions
・We fixed the bug where Edgar's skill did not match the explanation.
・We fixed the bug regarding Rook's skill having the incorrect effect.
・We fixed the bug in which units with the effect of "attacking all blocked enemies" resulted in attacking at an abnormal speed.
・We fixed a bug which had allowed players to position units and use skills while paused.
・Various other bugs were also addressed.
■Adjusting Game Balance
・The game's entire difficulty settings were adjusted.
■Performance Improved
・We downsized the character image files which display when loading scenarios (cache clear is unnecessary).
■Scenarios
・We added the differentiations for Jalam's still.
・We addressed issues in switching to English for the stills of Jalam, Zacharoff, and Yabsakha.
---
※We addressed the issued in this patch by prioritizing swift assessment of cause and speedy resolution.
For future issues brought to our attention regarding bugs, poor performance, or anything that we may have been inattentive to,
we aim to address them in the same full-fledge manner as we did with this patch.
※As our apology to you for this maintenance pause, we are issuing players 20 Dragon Vein Stones!
Please make sure to login Dec. 29~31 to receive them!