[Event Preview] "Swimsuit-Only Dress Code! Bright Summer Fest!" (9/30~ JST)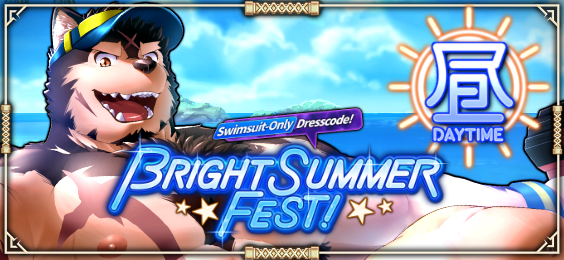 【最新更新】 2022/12/08 (Thu) 13:01
To all of our adventurers!
We are so grateful of your constant support and patronage of Anothereidos R!
Limited Time Event "Swimsuit-Only Dress Code! Bright Summer Fest"! Releases 9/30/22 (JST)!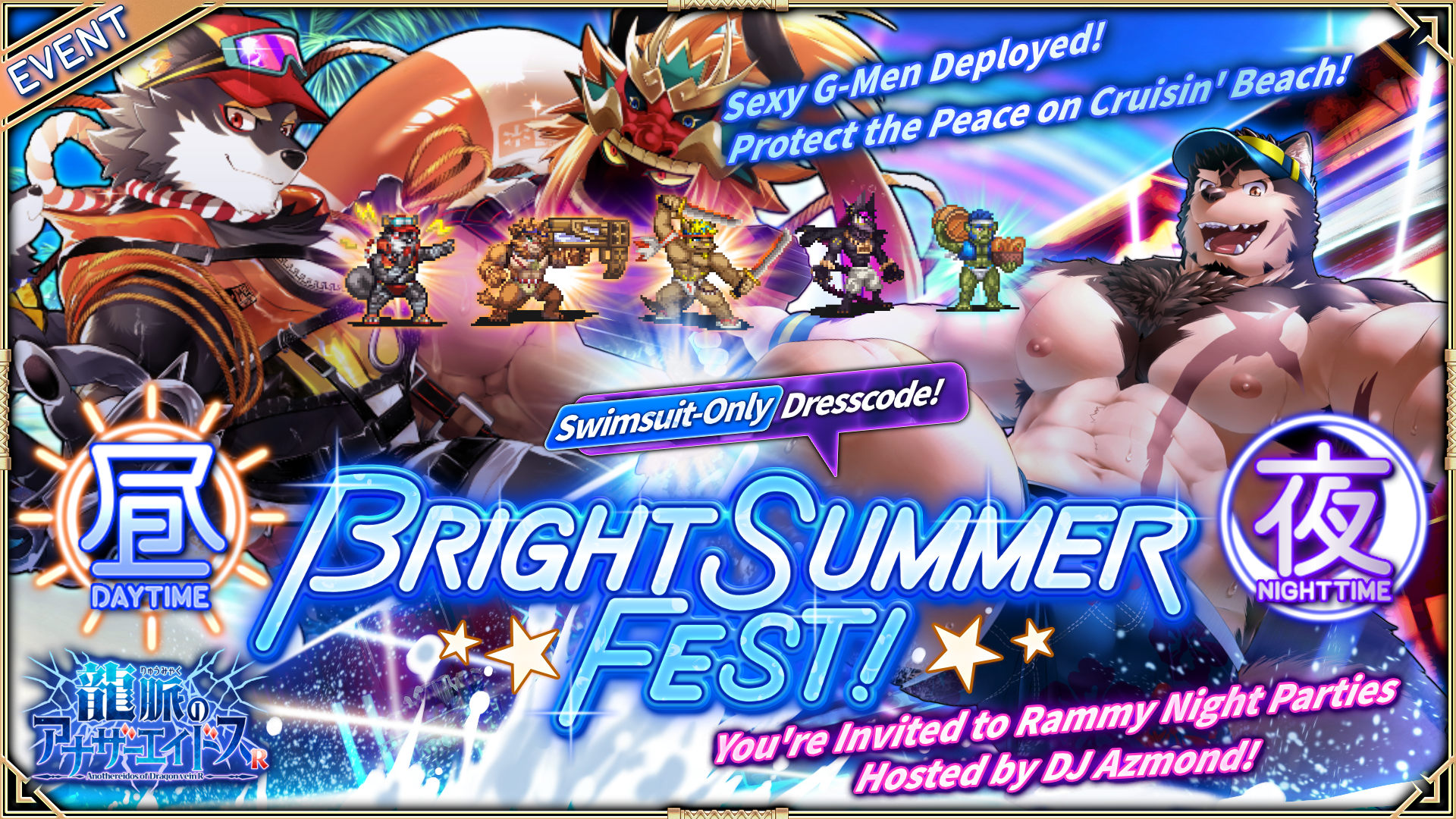 On a resort where summer never ends and the roars of the waves can be heard in the background, sinister tentacle shadows are creeping ever closer……!
To protect the peace on the beach and your bonds with everyone, your favorite characters are gathering together in brand-new outfits! 
Everyone's eyes on the beach are glued to each other's outlandish swimsuits!? The heat index is maxed out!
This is the beginning of a super-heated summer festival on a dazzling, bright, sandy beach! 
In this event, your goal will be to collect the Event Stage Clear Bonus Reward "Slick Tanning Oil" that you can then exchange for various rewards such as "##'s Secret" which allow you to view event-special stills for the corresponding character.  

Note: "Slick Tanning Oil" will be available to obtain until 11/18/22 (JST) and will remain exchangeable for rewards until 11/25/22 (JST).  
In conjunction with the release of this event, new characters will debut as playable units!
Characters eligible for PU during the event will be discharged for a limited period of time.
Bright Summer Fest Invites On Sale for a Limited Time!
Which of your favorite adventurers will you get to undress with!? Maybe go for a swim!?
Bright Summer Fest Invite Sets will be for sale which guarantee you the chance of encountering one of the adventurers featured in the pick-up event.
By using "
Bright Summer Fest Invite A," which is slated to launch for sale on 9/30, you will be able to encounter one of the follow: "Beach Hunter Leonhart," "The Beach's Elements Fu," or "The Beach's Thunder Rai"! 
The Bright Summer Fest Set (
¥6,780) will be available for sale until 11/25/2022 and may be purchased only once.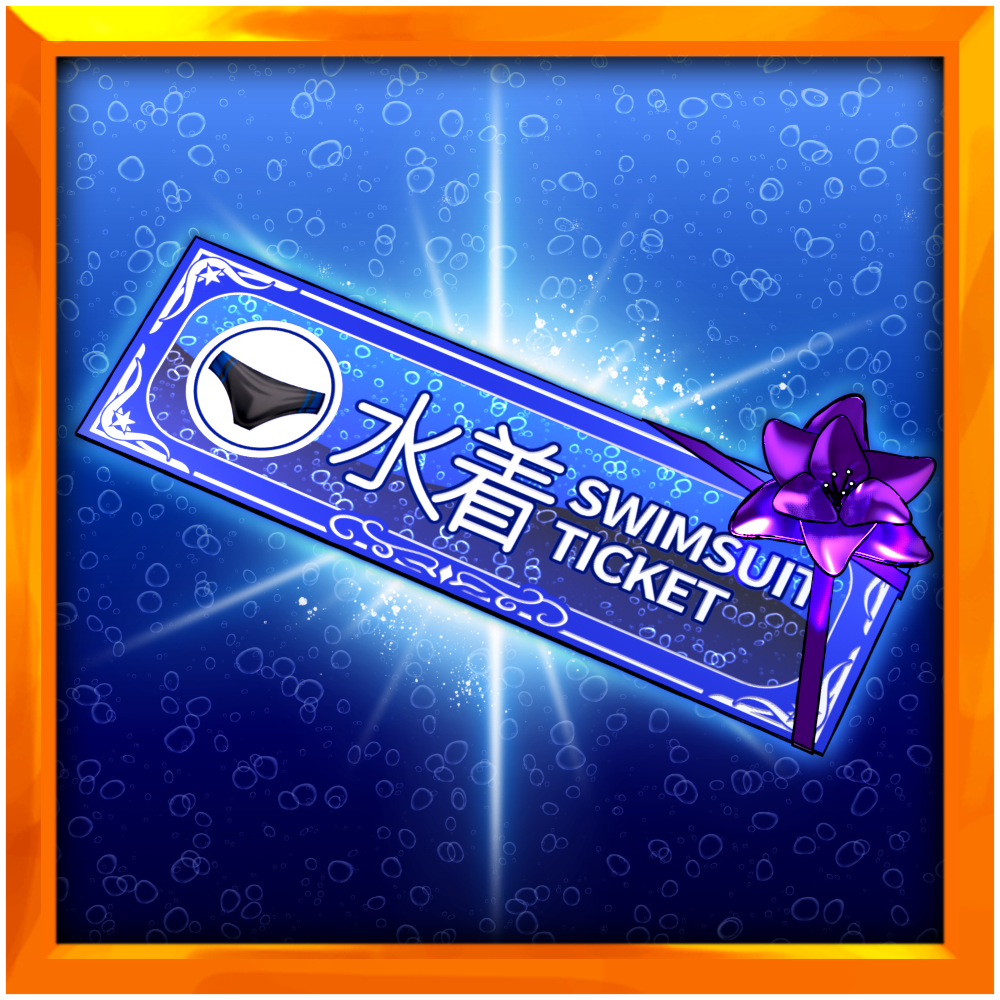 Bright Summer Fest Invite Set: x1
Dragon Vein Stones: ×130
Extra-Rich Staminade: x10
Skip Tickets: ×30
Battle Record Ⅳ: x200
Dracos: ×500,000
Word has it that a Bright Summer Fest Set will be available for sale in the next pick-up event!?
Be sure to look forward to this!
Use this campaign to go to the beach with your favorite adventurers! A fresh start to a bright summer!
In addition to the standard login bonus, from 9/30/22~10/9/2022 (JST), you will receive "Edgar's Freebie Ticket x1," Skip Ticket x10," and "Extra-Rich Staminade x2" for each day you log-in! 
Use this great opportunity to get even more intimate with your favorite adventurers! 
Note: As is the case with standard login bonus, these campaign bonuses will reset at 4:00 AM (JST). Campaign bonuses will go live at 9/30/22 at 4:00 AM (JST) and will deactivate on 10/10/2022 after 3:59 AM (JST).