[Event Preview] "The Most XXX Day of the Year is Here" (12/9~ JST)

【最新更新】 2022/12/09 (Fri) 14:03
To all of our adventurers!
We are so grateful of your constant support and patronage of Anothereidos R!
A Limited-Time Event Entitled, "The Most XXX Day of the Year is Here," will be Available Starting 12/9 (JST)!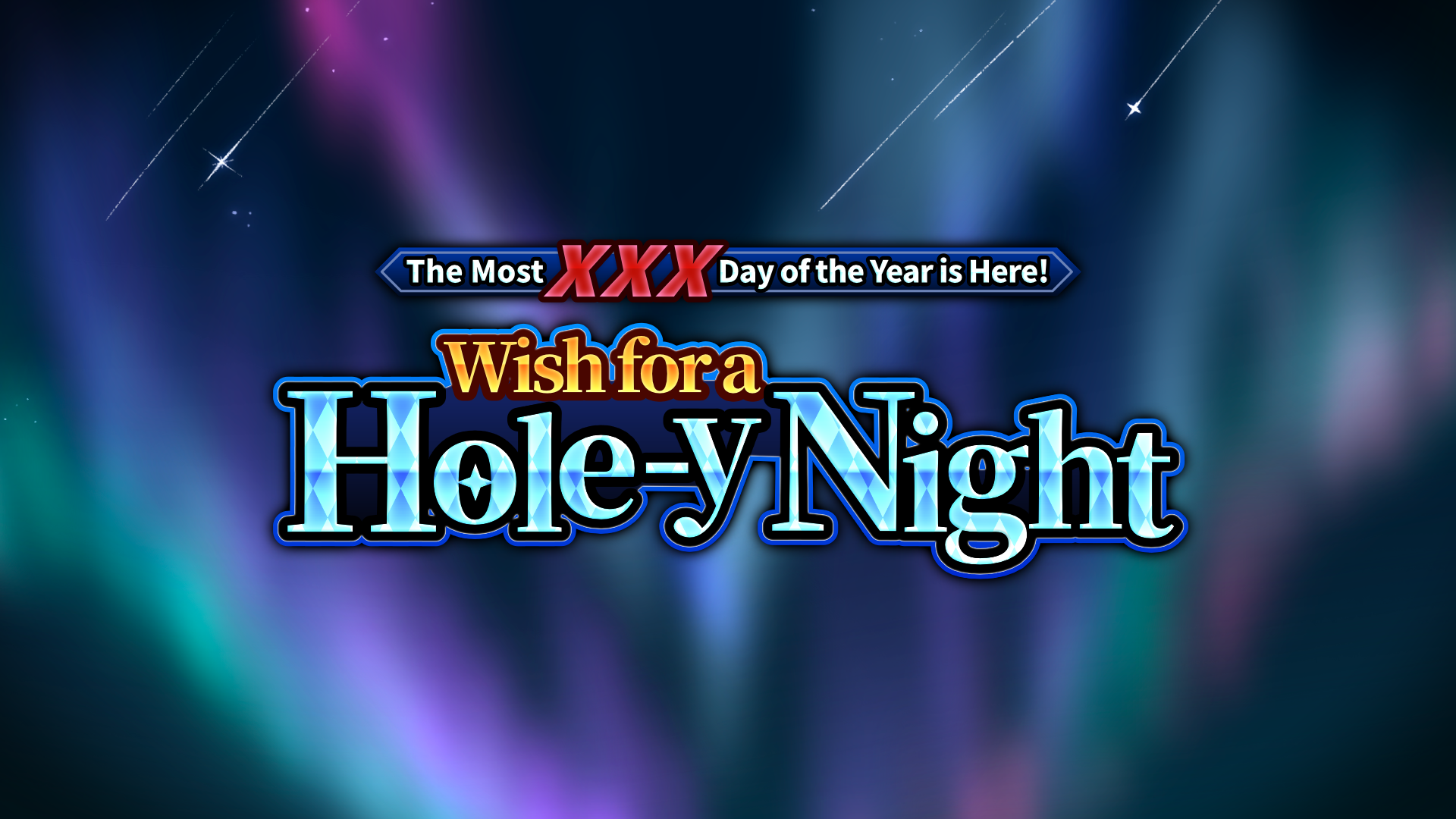 Loads of "Adult Toys" are appearing inside the Lair of Ice in the Fortress City-State of Azureterra!
Why!? How come!?
Our rich kid from the Federation has set off to the Lair of Ice as the chance he has been looking for!
Here, we also have our Paladin making his appearance, daring not to allow the corruption of morality that is unfolding as they head toward night on Christmas Eve…!
In this event, your goal will be to collect the Event Stage Clear Bonus Reward "Adult Toy" that you can then exchange for various item rewards which allow you to view event-special stills (Ex. "Sigvaldi's Secret").

Note" "Adult Toys" will be available to obtain until 1/20/2023 (JST) and will remain exchangeable for rewards until 1/27/2023 (JST).
In conjunction with the release of this event, new characters will debut as playable units!
"X-Rated Toy Hunter Rook" will be available for this limited time! 
The illustration of Sigvaldi in the banner is of him after ranking up. To see his illustration upon picking him up, check here.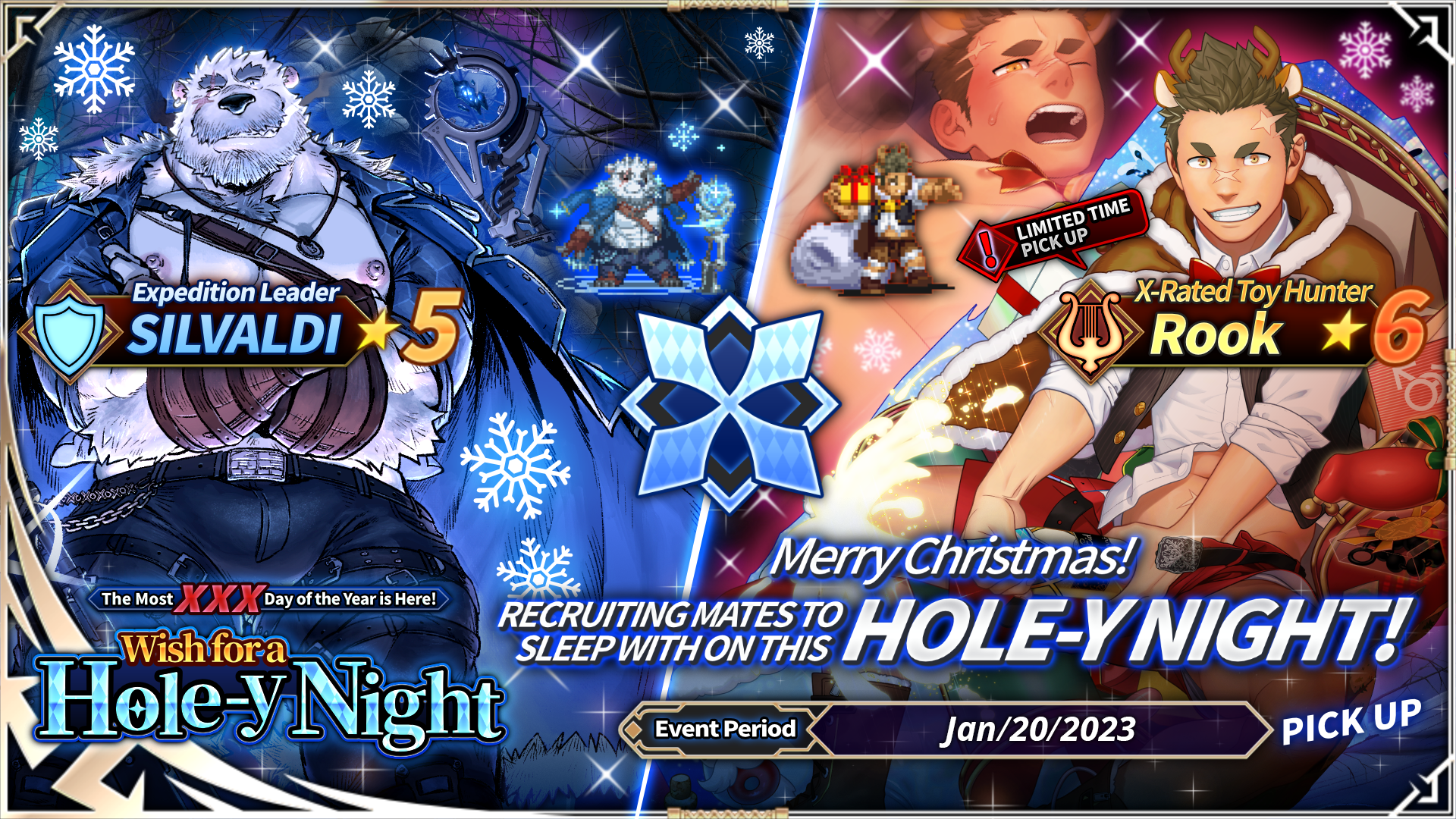 Scout a Specified Adventurer of Your Liking!
Limited-time merchandise such as "1st 6-Star Adventurer Scout Set" and other deal packs are to be added!

Note: The "1st Partner Scout Ticket" of each rarity will not include any of the newly added units in "Bright Summer Fest (Day)," "Bright Summer Fest (Night)," or "Wish for a Hole-y Night."
Sexual feelings are high for the Countdown Login Bonus for the Night of Christmas Eve!
In addition to the standard login bonus, from 12/09/22~12/25/2022 (JST), you will receive "Edgar's Freebie Ticket x1," Skip Ticket x10," and "Extra-Rich Staminade x2" for each day you log-in! 
Note: As is the case with standard login bonuses, these campaign bonuses will reset at 4:00 AM (JST). Campaign bonuses will go live on 12/09/22 at 4:00 AM (JST) and will deactivate on 12/25/2022 after 3:59 AM (JST).